ALSACE
Plants and Animals


Popular destinations FRANCE
Plants and Animals
Plants
In the Alsatian plain, many species of deciduous trees grow: beech, chestnut, oak, maple, lime and poplar.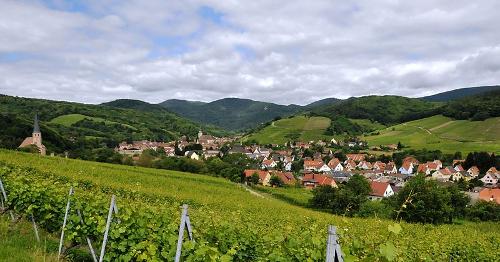 Alsace LandscapePhoto:CTHOE CC 4.0no changes made
In the floodplains of the Rhine, the wet Ill Wald is situated, with about 110 tree species.
Animals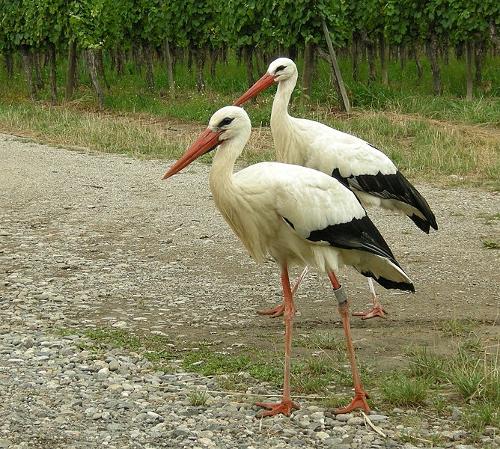 Alsace StorksPhoto: Thomas Bresson CC 2,0 no changes made
The stork is the symbol of Alsace. After the number of these migratory birds, which spend the winter in Africa, fell drastically, measures were taken to restore the population. Since the 1980s, the population of storks has increased again.
The hoopoe lives mainly in the many vineyards, but spends the winter in sub-Saharan Africa.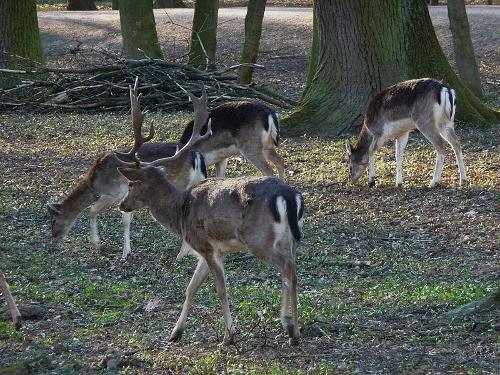 Fallow Deer AlsacePhoto: 4028mdk09 CC 3.0 no changes made
The Ried de I'll is a protected bird area, with 52 species, including the marsh owl. It is also home to a wild population of fallow deer, the largest in Europe with 300 specimens. The Ried was declared an 'area of outstanding scientific value' by the World Wildlife Fund in 1962.
The Forêt d'Offendorf is home to rare animals such as the tree lizard, European kingfisher and Daubenton's bat.
---
Sources
Dominicus, J. / Vogezen, Elzas
Gottmer
Elzas, Vogezen, Champagne
Michelin
Graaf, G. de / Vogezen en Elzas
ANWB
Schuppen, S. van / Vogezen, Elzas en Lotharingen
ANWB
Tschirner, S. / Elzas, Vogezen
ANWB
Wikipedia

CIA - World Factbook

BBC - Country Profiles
Last updated May 2023
Copyright: Team
The World of Info