ARIZONA
Economy


Popular destinations USA
Economy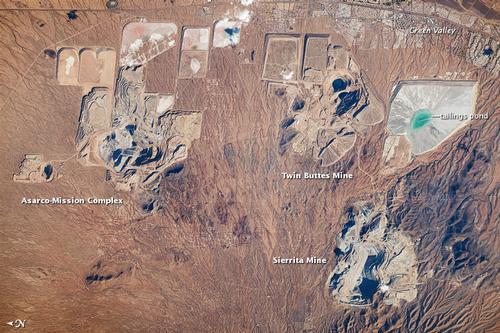 Photo: Public Domain
Over the past hundred years, Arizona has seen impressive economic growth. From a region scattered with small-scale livestock, agricultural (mostly cotton), and mining (copper) activities, Arizona has grown into a state with a modern, more diverse economy.

Arizona's manufacturing industry is very diverse, from food to microchips. Most of the factories are located in areas around the cities of Phoenix and Tucson.

Mining continues to occupy an important place in the state's economic economy. The nickname 'copper-state' is not without reason: Arizona has been the largest producer of copper since 1907. In 2009, almost $ 10 billion of copper was produced, more than half of all copper mined in the United States . The Morenci Mine, in Greenlee County, is a very large copper mine, one of the largest in the world, with a huge stock of copper, some 3 billion tons.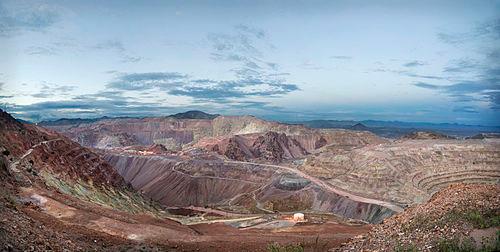 Photo: TJBlackwell CC 3.0 Unported no changes made
Gold and silver are mined on a modest scale in the mountains of southern Arizona. Other important minerals are lead, zinc and uranium. But historically, Arizona is the state of the four C's: copper, cattle, cotton, and citrus.

The agricultural sector (agriculture and livestock) is still becoming an important means of livelihood and mainly found in central and southern Arizona. Cotton cultivation occupies a very important place in agricultural activities, but vegetables, tomatoes, citrus fruits and melons are also grown on a large scale.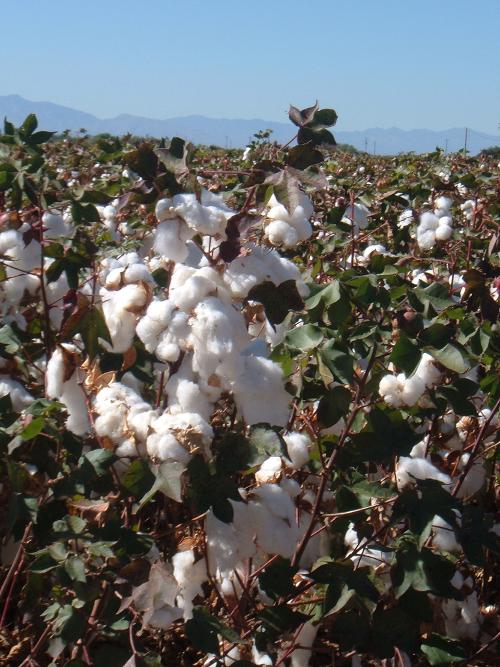 Cotton field near Satton, ArizonaPhoto: Brian Dunnette CC 2.0 Generic no changes made
Arizona is not yet known as a wine region, but the soil and climate of the Santa Cruz Valley in the far south of Arizona are ideal for growing grapes. Grape cultivation dates back to more than 400 years ago, at that time the grapes were mainly used for making sacramental wine. It was not until the 1970s that the first commercial 'vinifera' grapes were planted, followed by the stronger varieties of syrah, grenache and malvasia, which could withstand the summer heat. More vineyards can be found around Wilcoox, Sedona and Oak Creek.

In 2014, the construction of the then largest solar park in the world, Agua Caliente, was completed. The park, which cost $ 1.8 billion, has an area of approximately 1000 ha (5.2 million solar panels) and with a capacity of 290 megawatts, it supplies enough power for approximately 100,000 households.

Tourism also makes an increasingly significant contribution to the Arizona economy every year. The Grand Canyon in particular is of course a huge crowd puller and around the canyon a lot of money is also made on timber construction. In 2008, more than 37 million tourists visited Arizona, providing more than 170,000 jobs.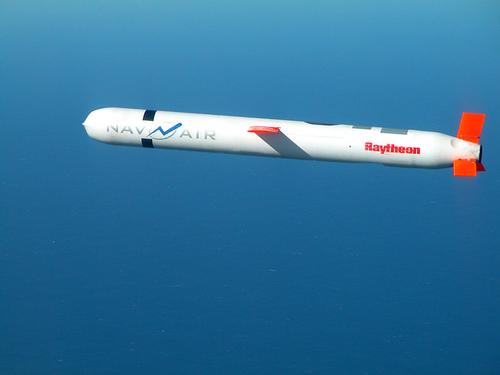 Raytheon's Tomahawk Cruise Missile Photo: Public domain
The government is the primary employer in Arizona where much of the land is owned by the federal and state governments. Furthermore, technology and high-tech industries are especially important for the economy. Products such as computers, electronics, and aerospace are manufactured in the state, the largest private employer in Arizona is Tucson-based rocket weapons manufacturer Raytheon Missile Systems with approximately 10,000 employees.
---
Sources
Balfour, Amy C. / Arizona
Lonely Planet

Balfour, Amy C. / Southwest USA's best trips : 32 amazing road trips
Lonely Planet

BBC - Country Profiles

CIA - World Factbook

Elmar Landeninformatie

Fodor's Arizona & The Grand Canyon 2015
Fodor's Travel

Heetvelt, Angela / Zuidwestelijke staten van Amerika
Gottmer/Becht

Southwest USA
Lonely Planet

USA-Zuidwest & Las Vegas
Van Reemst

Ward, Greg / The rough guide to Southwest USA
Rough Guides

Wikipedia

Zuidwest-USA
Lannoo
Last updated May 2023
Copyright: Team
The World of Info