JURA
Geography and Landscape

Basic information
Official language
French
Capital
Lons-le-Saunier
Area
4.999 km²
Population
259,199 (2019)
Currency
euro (EUR)
Web
.fr
Code.
FRA
Tel.
+33

Popular destinations FRANCE
Geography and Landscape
Geography
Jura is part of the Franche-Comté region. Jura borders on the departments Doubs, Haute-Saône, Côte-d'Or, Saône-et-Loire and Ain. It also borders on the Swiss canton of Vaud.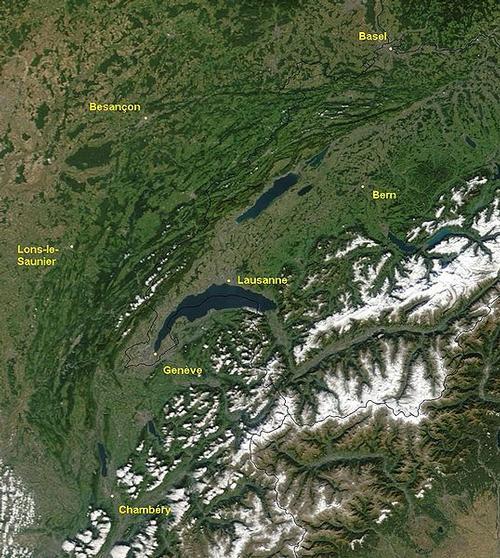 Jura Mountains Satellite photoPhoto: Public domain
Landscape
The most characteristic is the Jura Mountains. The Jura is a mountain range on both sides of the border between France and Switzerland. It is an ancient mountain region, the peaks of which stretch parallel to each other from north to south. To the west, Jura is terraced; to the east, the mountain range descends with a high, steep wall into the Swiss Mittelland. In the south are the highest peaks: Crêt de la Neige (1718 m) in France, and Mont Tendre (1678 m) in Switzerland. To the northeast, the mountains get lower. Apart from mountain passes, the longitudinal valleys are connected by rocky gorges (cluses).
The Jura Mountains have strange shapes: striking mountain folds, caves, peculiar water streams and salt formations. It is a karst mountain range: the dissolution of the porous limestone over time created the well-known stalactites and stalagmites in the stalactite caves. Even if the water does not go underground, it provides spectacle. For the Gorges de la Langouette, the word gorge is actually too limited. The swirling water has dug a tens of metres deep, ten metres wide trench with perpendicular walls through the rocks.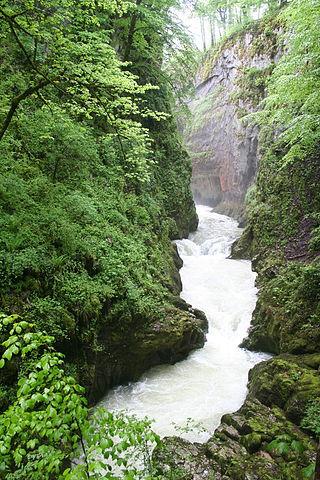 Gorges de la Langouette, JuraPhoto: Pmau CC 3.0 Unported no changes made
Climate and Weather
The climate, especially in the French Jura, is humid and in winter rough and cold. There is quite a lot of rain except in the middle of the summer. Summers, unlike in the Alps for example, are not particularly hot. The climate in the Jura can be compared to the weather in the UK. However, in the summer it rains less and is warmer.
In the months of June to September, the mercury can easily rise to well over 20 degrees Celsius.
Plants and Animals
Plants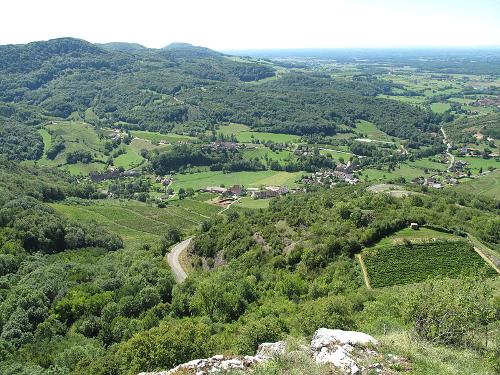 Jura ForestsPhoto: Tangopaso in the public domain
Large parts (40%) are covered with forests, the mountain range is also named after the Latin "Jura" (forest). The most common trees are, depending on the altitude, oak, beech (500 - 800 m) and fir (above 1,000 m).
Animals
There are more than 30 species of mammals, among them the mulberry beaver and the lynx, and many bats.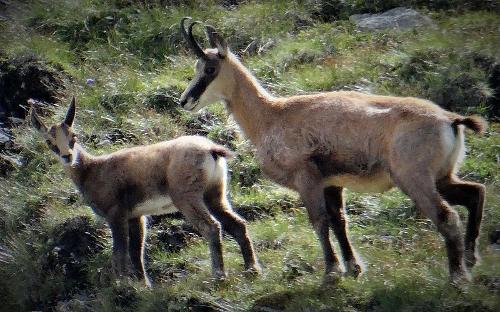 Chamoix JuraPhoto Ibex73 CC 4.0 no changes made
Chamois are common on the ridges, while roebuck and deer prefer the shelter of the forest.
More than 110 species of birds nest in the Jura, including herons. Frogs, snakes and a large group of insects complete the special fauna.
---
Sources
Wikipedia
Bourgondië, Jura
Michelin
CIA - World Factbook
BBC - Country Profiles
Last updated November 2023
Copyright: Team
The World of Info