FINLAND



Cities in FINLAND
Geography and Landscape
Geography
Finland lies between Sweden and the Gulf of Bothnia to the west, Norway to the north, the Finnish Golf in the south and Russia in the east. One third of the country is above the Arctic Circle. Finland is one of the five largest countries in Europe.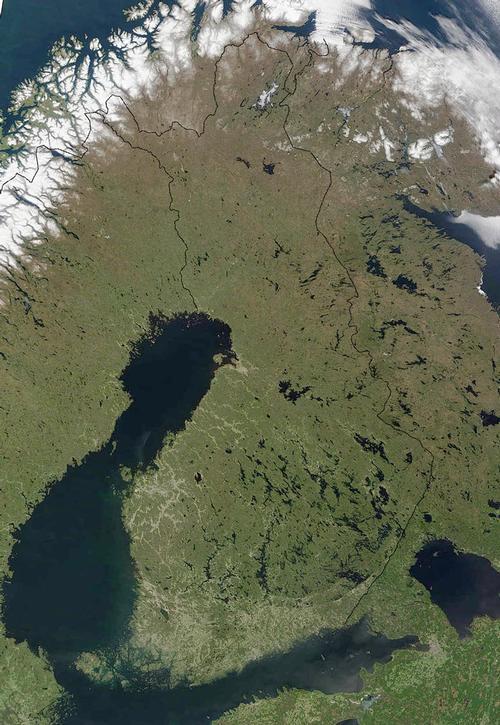 Finland Satellite Photo NASAPhoto: Public domain
Landscape
The most striking part of the landscape are the almost 190,000 lakes and ponds and the more than 30,000 islands along the coast. Finland is also called "land of a thousand lakes", but there are many, many more. More than 65% of Finland is covered with forests, making it one of the most densely forested countries in Europe. Lakes and rivers cover about 10% of Finland's total area. There is a big difference between the landscape of the north and the south. The landscape changes very gradually from the rolling and lake-rich south to the higher hills and the vast forests of the north.
In the far north of Finland we find the tundra and treeless highlands of Lapland. In the northwest, on the border with Norway, is a mountain area with the Haltiatunturi as the highest mountain (1328m). The highest mountain in its entirety in Finland is Ridnitšohkka (1324 m).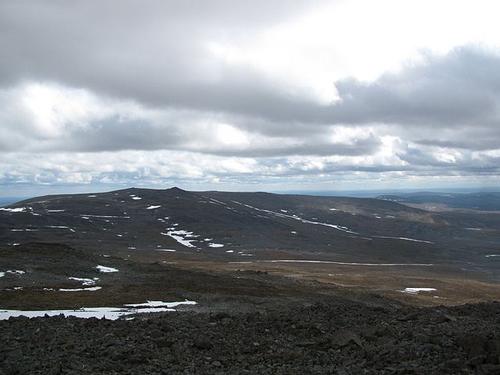 Ridnitšohkka, high mountain in FinlandPhoto: Ari Mure CC 3.0 Unported no changes made
The coast of Finland is formed by islands, peninsula, rocky beaches and some extensive sandy beaches. The Åland islands belonging to Finland lie off the coast of Sweden and are therefore mainly oriented towards that land.
---
Sources
Encarta Encyclopedie

Europese Unie: Europees Platform voor het Nederlandse Onderwijs

Schaap, D. / Finland
ANWB

Tuovinen, E. / Finland
Gottmer

CIA - World Factbook

BBC - Country Profiles
Last updated November 2023
Copyright: Team
The World of Info