AZORES
Society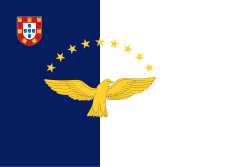 Popular destinations PORTUGAL
Society
Administration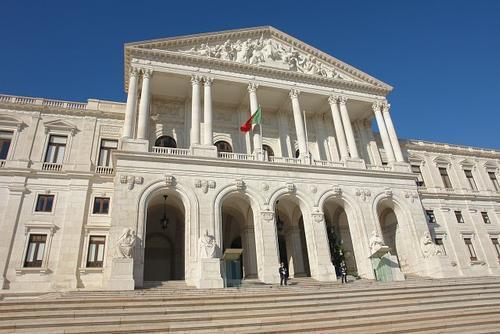 Parliament PortugalPhoto: Osvaldo Gago CC 3.0 Unported no changes made
The Azores have been part of Portugal from the very beginning. Since 1976, the Azores have been an autonomous region, a 'Região Autónoma', of Portugal, just like Madeira, with its own parliament and president. The parliament is located in the capital Ponta Delgada on São Miguel and the government is based in Horta on Faial Island. Since membership of the European Union, the Azores have increasingly focused on Europe, whereas before that time it was mainly on the United States. The Azores is a so-called outermost region of the European Union and that means that the Azores can count on extra financial support from Brussels, good for the economy and employment. The official seat of the President of the Azores is located in the Palácio dos Capitães-Generais in the city of Angra do Heroísmo on the island of Terceira.

The government is elected democratically and under the supervision of the Minister of the Republic with permanent residence, the Representante da República in Angra do Heroismo on Terceira. In the first decades this extension of the government in Portugal had a very significant influence on the administrative affairs in the Azores. Thus, the Minister of the Republic was able to torpedo all decisions of the Azorian government through a right of veto. In 2006 the situation became better for the Azores when the 'Ministro da República' was replaced by a Representante da República '. The president of the Azores always becomes the party leader who wins the parliamentary elections.

From the Azores, five deputies are elected to the national parliament in Lisbon. The regional parliament has 51 commissioners who are elected for four years.
The individual islands have no self-government;the smallest administrative unit is the district, 'município' or 'concelho', of which each island has at least one. São Miguel Island is divided into six districts of Ponte Delgada, Lagoa, Ribeira Grande, Vila Franca do Camp, Provocão and Nordeste. Pico is divided into the Madalena, Lajes and São Roque districts. São Jorge is divided into two districts, Velas and Calheta. Terceira is divided into the districts of Angra do Heroísmo and Praia da Vitória. The smallest islands only consist of one district.
---
Sources
BBC - Country Profiles
CIA - World Factbook
Elmar Landeninformatie
Lipps, Susanne / Azoren
ANWB
Marsh, Terry / Azores
New Holland
Martin, Roman / Azoren
Elmar
Sayers, David / Azores
Bradt Travel Guides
Stieglitz, Andreas / Landscapes of the Azores : a countryside guide
Sunflower Books
Wikipedia




Last updated May 2023
Copyright: Team
The World of Info