AZORES
Population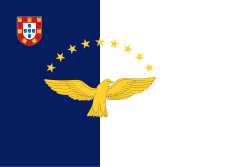 Popular destinations PORTUGAL
Population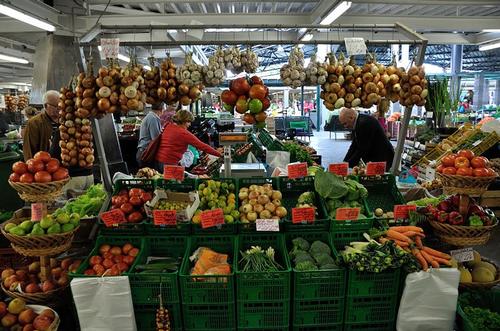 Azores marketPhoto: Hansueli Krapf CC 3.0 Unported no changes made
The Azores have a total area of 2247 km² and a small 250,000 inhabitants (2017), the Açorianos, The majority, around 170,000 people, live on the main island of São Miguel with the capital Ponta Delgada (approx. 70,000 inhabitants ), and the second city of the Azores is also located on this island, Ribeira Grande with approx. 10,000 inhabitants. Only about 500 people live on the small island of Corvo, mostly elderly. On average, the Azores have about 105 people per km2.
The first inhabitants came mainly from the Algarve and the Alentejo in Portugal. Breton and many Flemish people also settled mainly on the central archipelago, but the number of immigrants from countries other than Portugal has always remained modest. Due to the bad economic situation and volcanic eruptions, for example, many Azorians have been seeking refuge elsewhere since the 16th century. In the 18th century, emigration increased, especially to Brazil. From the beginning of the 19th century, the emigrants increasingly focused on the United States;Hawaii, California and New England were very popular at the time. In the 20th century, more and more Azorians left the archipelago, with as 'peak' some 60,000 Azorians between 1970 and 1980, which was about 20% of the population at that time. The favorite destinations at the time were the United States and Canada. With all the emigration movements of the last centuries, the number of Azorians in the United States alone, including descendants, has risen to about 1 million, which is more than three times as many as currently live in the Azores!
Emigration has declined dramatically since the 1980s, as it is becoming increasingly difficult to obtain work permits, particularly for the United States. At the same time, the Azorian (Portuguese) economy flourished after Portugal joined the European Union in 1986.
| | |
| --- | --- |
| São Miguel | 137,830 |
| Terceira | 56,437 |
| Pico | 15,761 |
| Faial | 14,994 |
| São Jorge | 9,171 |
| Santa Maria | 5,552 |
| Graciosa | 4,391 |
| Flores | 3,793 |
| Corvo | 430 |
| total (2011) | 248,359 |
---
Sources
BBC - Country Profiles
CIA - World Factbook
Elmar Landeninformatie
Lipps, Susanne / Azoren
ANWB
Marsh, Terry / Azores
New Holland
Martin, Roman / Azoren
Elmar
Sayers, David / Azores
Bradt Travel Guides
Stieglitz, Andreas / Landscapes of the Azores : a countryside guide
Sunflower Books
Wikipedia




Last updated November 2023
Copyright: Team
The World of Info