AZORES
Language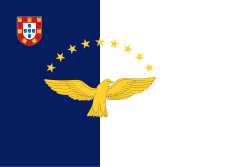 Popular destinations PORTUGAL
Language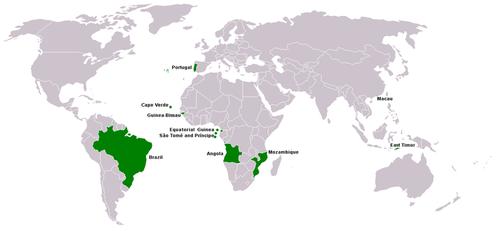 Portuguese Language MapPhoto: Jonatan argento CC 4.0 International no changes made
Portuguese is the official language in the Azores. Portuguese is a Romance language, closely related to Spanish. However, the pronunciation is very different. Portuguese has a unique sound and is immediately recognizable. Anyone who has ever listened to Fado music will recognize both the raw and melancholic of this language. Portuguese is a world language and is spoken by more than 160 million people.
Portuguese does have dialects, but they don't differ too much. Only the pronunciation of Azorian Portuguese differs slightly from mainland Portuguese, especially on the island of São Miguel, where the dialect is called 'Micaelense'. The big difference is the pronunciation of the 'oe', which is pronounced as a 'u', a sound that does not actually occur in Portuguese and has a somewhat French impression.
The name Azores is actually based on a misunderstanding. The explorers saw a common bird of prey on the islands and thought it was a hawk (Portuguese: açor). But in fact it was a buzzard, which is pontifically depicted on the flag of the Azores.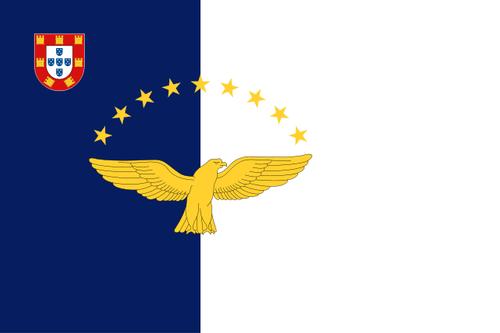 Buzzard on the flag of the AzoresPhoto: Public domain
---
Sources
BBC - Country Profiles
CIA - World Factbook
Elmar Landeninformatie
Lipps, Susanne / Azoren
ANWB
Marsh, Terry / Azores
New Holland
Martin, Roman / Azoren
Elmar
Sayers, David / Azores
Bradt Travel Guides
Stieglitz, Andreas / Landscapes of the Azores : a countryside guide
Sunflower Books
Wikipedia




Last updated April 2023
Copyright: Team
The World of Info