ALGARVE
Religion


Popular destinations PORTUGAL
Religion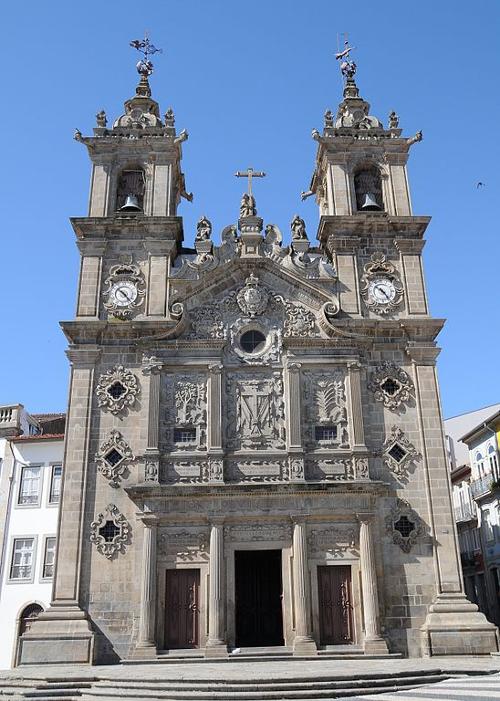 Church of the Holy Cross in Braga, PortugalPhoto: Jose Goncalves CC 3.0 Unported no changes made
The former national church of Portugal is the Roman Catholic Church. About 80% of the population claims to be Catholic, although mass participation has been declining in recent years. There are three archdioceses, namely Braga, Évora and Lisbon, with eight, two and eight dioceses respectively. Lisbon has been the seat of a patriarch since 1716, who has also been a cardinal since 1736.
Fatima, a Catholic pilgrimage site in PortugalPhoto: Güldem Üstün CC 2.0 Generic no changes made
Portugal has a tradition of Marian worship, the most famous religious cult in Portugal is the alleged apparition of the Virgin Mary to three children in Cova da Iria, in the village of Fátima, in 1917. The apparition of the Heavenly Mother in this small village in the district of Santarém has led hundreds of thousands of pilgrims to visit the Shrine of Our Lady of Fátima every year, many in the hope of a cure from an ailment.
The Protestant churches have about 50,000 members. There are also smaller groups of Muslims, Hindus (from the former colony of Goa) and Jews.
---
Sources
Champion,N. / Portugal Corona
Dominicus, J. / Portugal Gottmer
Encarta Encyclopedie
Holisova, J. / Algarve ANWB
Keuning, T. / Portugal ANWB
Wakeren, B. van / Algarve, Zuid-Portugal, Lissabon Gottmer
CIA - World Factbook
BBC - Country Profiles
Last updated May 2023
Copyright: Team
The World of Info