NORWAY
Vacations and Sightseeing

Basic information
Official language
Norwegian
Capital
Oslo
Area
385.155 km²
Population
5,493,945 (2021)
Currency
Norwegian krone (NOK)
Web
.no
Code.
NOR
Tel.
+47

Cities in NORWAY
Vacations and Sightseeing
Norway has the largest areas of natural beauty in Europe. The most famous is the fjord-cut west coast with its many islands. In the fjords the rivers often end with waterfalls.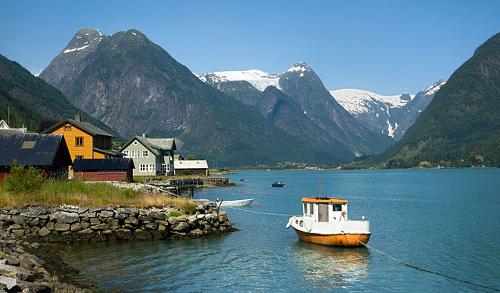 Fjærlandsfjorden, NorwayPhoto: Aqwis CC 3.0 Unported no changes made
Interesting cities in the fjord area are Trondheim (including the originally 11th-century cathedral) with the 18th-century mining town of Røros in the vicinity, Bergen, Stavanger and Flekkefjord with the picturesque Hollenderbyen (Dutch town). On the southeast coast: Kristiansand, Risør, Oslo, with the old mining town of Kongsberg nearby (three waterfalls, two museums); and furthermore Fredrikstad at the Swedish border.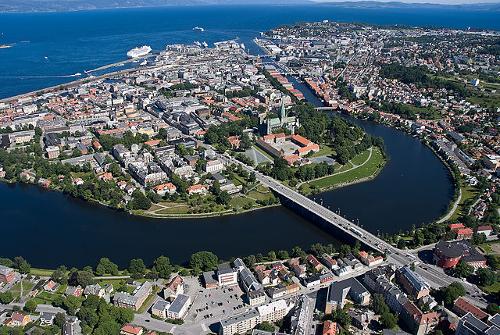 Aerial photo of Trondheim , NorwayPhoto: Åge Hojem/Trondheim Havn CC 2.0 Generice no changes made
In the interior of southern Norway with its many lakes, the mountain region of Joyunheim (up to more than 2400 m high) lies in the northeast by Gudbrandsdal with many farms from the 16th and 17th centuries. The most characteristic high mountain type in Norway, however, is the fjell (high plateau), eg Dovrefjell, where you can ski in summer. Norway has many glaciers, including the Jostedals glacier, the largest in Europe.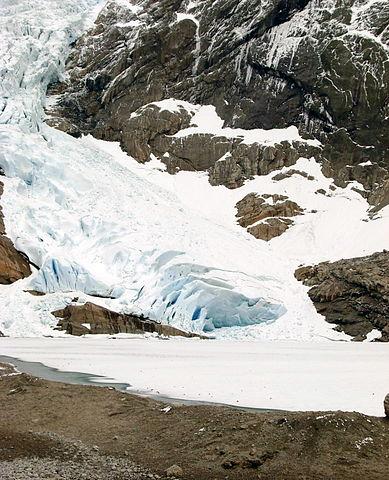 Jostedal glacier, NorwayPhoto: I, Dirgela CC 3.0 Unported no changes made
Voss is the center of an area with ancient villages. In Southern Norway you will find the most stavkirken, medieval churches with a very typical construction. Very interesting is Finnmark, Norway's northernmost province, the land of Lapps, reindeer and midnight sun. From Tromso you can visit Svalbard (Spitsbergen) by boat. A.o. in the vicinity of Alta you will find rock paintings and excavations of settlements from the Stone Age. Karasjok is a typical Samen village. To the south is Rana (Samen Museum) with glacier areas in the area and the crystal cave Grønligrotta with an underground waterfall.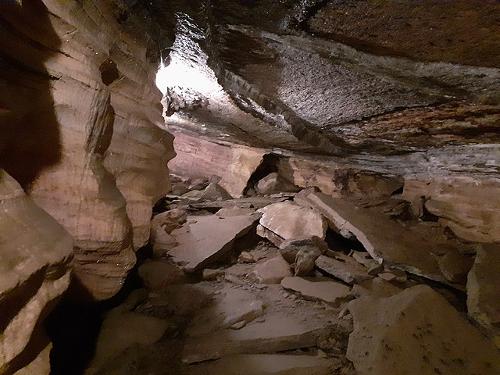 Grønligrotta, NorwayPhoto: Sandivas CC 4.0 International no changes made
In July 2005, the United Nations Cultural Organization, UNESCO, listed two Norwegian fjords as World Heritage Sites. It concerned the Geiranger and Naeroy fjords.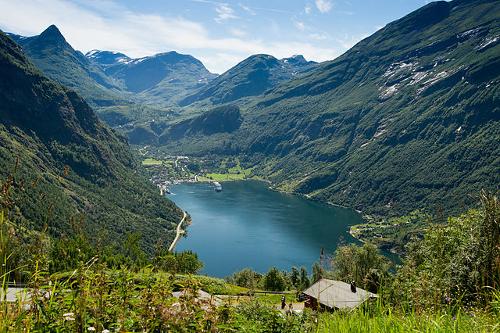 Geiranger fjord, NorwayPhoto: Ludovic Péron CC 3.0 Unported no changes made
Oslo is the capital of Norway and well worth a visit. The main attraction of Oslo is without a doubt Akershus Festning. This is a medieval fortress. In 1299 the construction of this castle was completed under King Hakon V. The fort was known as a very well secured and strong fortress, which could hardly be conquered. In the 17th century, the castle was transformed in the Renaissance style. Today there is also a resistance museum in the fortress.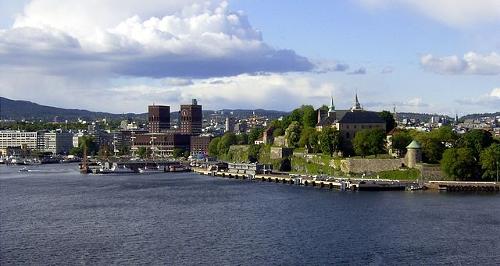 Akershusstranda in downtown Oslo NorwayPhoto: Jon Rogne CC 2.5 Generic no changes made
Three major festivals take place in Oslo during the summer months: Norwegian Wood, Oslo Live Festival and Øya Festival. In addition, all kinds of smaller festivals are also organized in the Norwegian capital. Read also the Oslo page.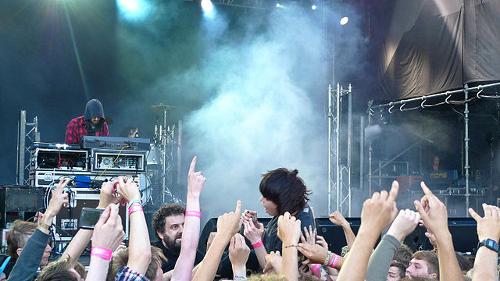 Oslo Live Festival, NorwayPhoto: Frode Ramone CC 2.0 Generic no changes made
---
Sources
Dominicus, J. / Noorwegen
Gottmer
Hoogendoorn, H. / Noorwegen
ANWB
Meesters, G. / Zuid-Noorwegen
ANWB media
Schagen, K. / Noorwegen
Kosmos-Z&K
CIA - World Factbook
BBC - Country Profiles
Last updated November 2023
Copyright: Team
The World of Info