IRELAND
Society


Cities in IRELAND
Society
State Structure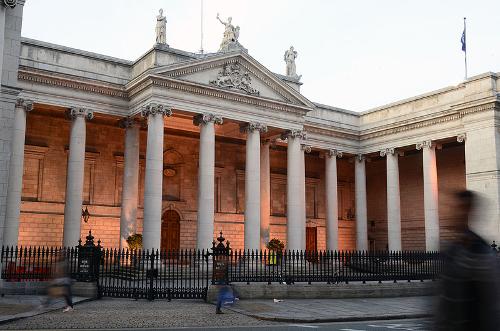 Parliamentbuilding and Bank of IrelandPhoto: Neeku Shamekhi CC 4.0 International no changes
Ireland has been a parliamentary democratic republic since the new 1937 constitution. The president, the head of state, is elected for seven years in direct elections. The Irish Parliament (Oireachtas) consists of the Seanad (Upper House or Senate) and the Dáil Éireann (Lower House or House of Representatives). The Seanad consists of 60 members and the Dáil Éireann of 166 members. The Dáil is directly elected by the people and is therefore the most important. There is universal suffrage for all citizens aged eighteen and older. The regions are governed by the so-called county council. The county council is responsible for, among other things, road construction, health care, housing and benefits. Furthermore, the county council takes the place of the city councils in the mostly small towns. For the current political situation see chapter history.
Education
Children are of school age from six to fifteen years old. They can start primary education from the fourth year. Secondary education lasts five years and takes place in four types of schools. These are schools for general secondary education, state school communities, middle schools and vocational schools. Secondary education is divided into a first phase of three years and a phase of two years. After the first phase, you will receive an intermediate diploma (Intermediate Certificate), after the second phase, the final diploma (Learning Certificate). If you have a Learning Certificate with good grades, you can study at the University of Dublin or the National University of Ireland with offices in Galway, Dublin and Cork. Dublin et al. also have a number of technical colleges.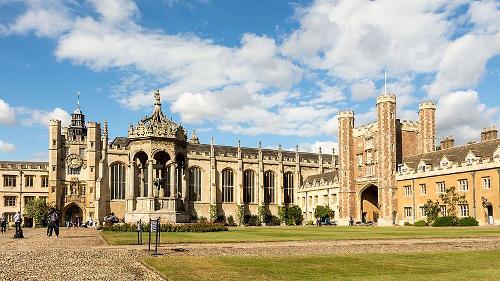 Trinity College Dublin IrelandPhoto: Rafa Esteve CC 4.0 International no changes made
Trinity College is the oldest university in Ireland. The university was founded by Queen Elizabeth I in 1592 and existed 400 years in 1992. The university site has a total area of 40 hectares.
Sources
Beek, D. van / Ierland
Gottmer
Europese Unie
Europees Platform voor het Nederlandse Onderwijs
Hendriksen, B. / Dublin en Ierland
Van Reemst
Ierland
Lannoo
Phenix, P. / Ierland
Kosmos-Z&K

CIA - World Factbook

BBC - Country Profiles
Last updated February 2023
Copyright: Team
The World of Info