HUNGARY
Vacations and Sightseeing

Basic information
Official language
Hungarian
Capital
Budapest
Area
93.032 km²
Population
9,619,211 (2021)
Currency
forint (HUF)
Web
.hu
Code.
HUN
Tel.
+36

Cities in HUNGARY
Vacations and Sightseeing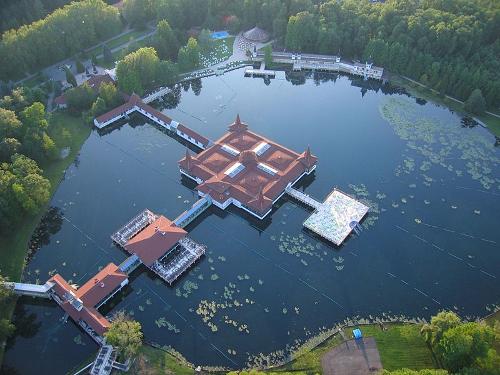 Hévíz thermal lake in HungaryPhoto: HTME CC 3.0 Unported no changes made
Tourism is becoming increasingly important to the Hungarian economy and is also a spearhead of the economic program for the next ten years. However, the revenues are still rising, which leads to the conclusion that more and more wealthy tourists visit Hungary. Tourism contributes about 10% to GDP and almost 300,000 people work in this sector. New hotel facilities to be built are attracting many foreign investors. Hotels are being built all over the country, especially in Budapest. As far as Hungary is concerned, tourists come mainly for culture, thermal baths, business tourism (conferences), holiday villages and active holidays.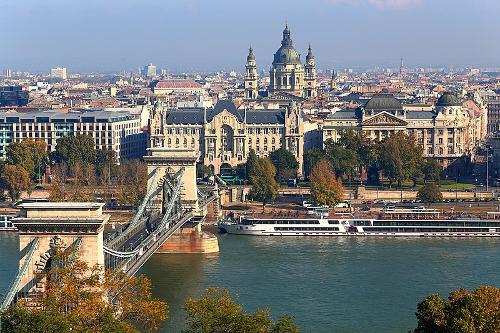 Budapest, HungaryPhoto: Thomas Depenbusch CC 2.0 Generic no changes made
The city of Budapest has many impressive buildings especially on the right bank of the Danube. There is the castle district with many winding alleys, old buildings and various churches. An important church in the district is the 13th century Matthias Church. A special natural attraction in the Budapest area is the Pálvölgy cave under the Buda hills. The cave was discovered in 1904 and is one of the longest caves in Hungary with a length of over 7 km You will find many impressive stalactites there.
A day of shopping in Budapest will not disappoint. Visit Váci street, the heart of the city where the best shops can be found. You will not only find clothing stores, but also many jewelers and shops selling local products such as marzipan and wines. During such a day of shopping you can taste the real atmosphere of Budapest.
---
Sources
Boedapest en Hongarije
Michelin Reisuitgaven
Fallon, S. / Hungary
Lonely Planet
Hongarije
Lannoo
Hoogendoorn, H. / Hongarije
ANWB
CIA - World Factbook
BBC - Country Profiles
Last updated November 2023
Copyright: Team
The World of Info