HUNGARY
Climate and Weather


Cities in HUNGARY
Climate and Weather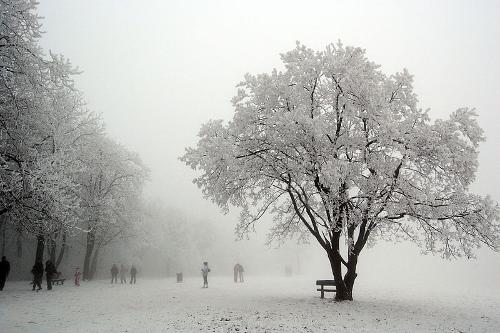 Winter in Budapest, HungaryPhoto: Nagy David CC 2.0 Generic no changes made
Hungary has a moderate continental climate with strong Atlantic and Mediterranean (from the Adriatic Sea) influences in the humid spring and autumn. In the highest parts of the Transdanubian Midelgebirge and the Northern Midelgebirge (Felföld) there is a subalpine climate. The Nagy Alföld or Great Plain has a real continental climate with hot summers and very cold winters, little rainfall and large temperature differences between summer and winter.
Hungary is protected from polar and Siberian cold by the Carpathians. The country generally has cold, wet winters and warm summers. The average January temperature, which is around 0°C in the west and southwest, regularly varies to the northeast to-4°C. In some years the temperature can reach-20°C and then the Danube carries ice floes with it. The average July temperature is between 18°C in the northwest and 22°C in the southeast. Hungary has quite a lot of sunshine from a European perspective, namely an average of 2000 hours per year.
The annual mean rainfall (500 mm per year) is quite low, but varies under the influence of the Atlantic Ocean. Precipitation is highest in the southeast and the Bakony Forest (800-980 mm) and lowest to the east of the Tisza (below 600 mm). The driest month is September with an average rainfall of 33mm, making it the best month to visit the country. The wettest month is May with an average rainfall of 72 mm. In winter, the land is often covered with a thick snow carpet.
Sources
Boedapest en Hongarije
Michelin Reisuitgaven
Fallon, S. / Hungary
Lonely Planet
Hongarije
Lannoo
Hoogendoorn, H. / Hongarije
ANWB
CIA - World Factbook
BBC - Country Profiles
Last updated January 2023
Copyright: Team
The World of Info