GAMBIA
Vacations and Sightseeing

Basic information
Official language
English
Capital
Banjul
Area
11.295 km²
Population
2,530,204 (2021)
Currency
dalasi (GMD)
Web
.gm
Code.
GMB
Tel.
+220

Vacations and Sightseeing
25% of the national income currently comes from the tourism industry. The coastal strip in particular is being further developed for the benefit of tourism. Tourism began to take off in the mid-1960s. The Gambia has become a popular tourist destination, especially in winter.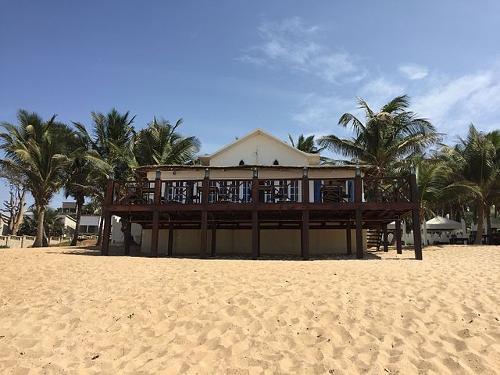 Restaurant at the beach, GambiaPhoto: Tjeerd Wiersma CC 2.0 Generic no changes made
The capital Banjul is definitely worth a visit. There is a colorful market, the Albert market. This market has everything you can expect from a traditional African market. From batik fabrics and handbags in the stalls to pyramids of citrus fruits that balance dangerously on the sidewalk. It's a great place to soak up the atmosphere and pick up a bargain. Don't be afraid to bargain if the price is too high.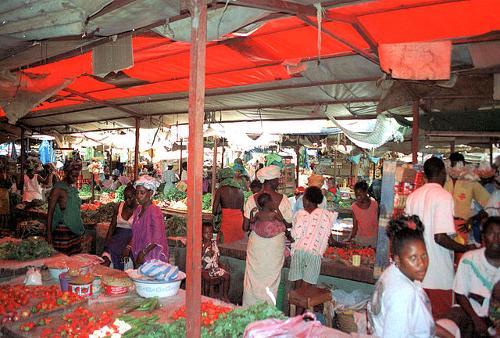 Albert market in the captital Banjul, GambiaPhoto: Eastpics CC 3.0 Unported no changes made
The National Museum is The Gambia's main museum with a wide range of historical and archaeological objects about the people and the area, including the period of British colonial rule. Dating back to 1982, the museum is a major cultural attraction and also has a number of photographs and maps in its collection.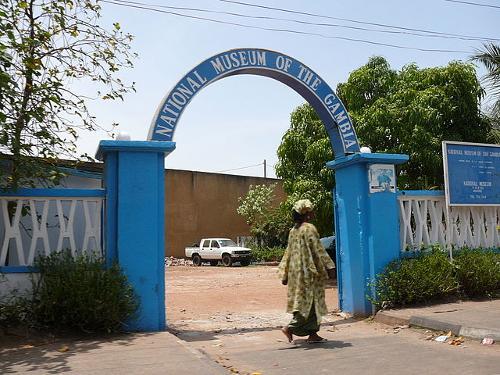 National Museum of The Gambia in the capital BanjulPhoto: Eastpics CC 3.0 Unported no changes made
The Gambia is mainly visited because of the beautiful beaches and the even climate. One thing everyone should do during their vacation is a trip on the Gambia River. Ships and boats regularly carry passengers upstream, where you can enjoy the sights and sounds of over 300 different species of wildlife. Many visitors choose to sail in the traditional flat-bottomed boats, known locally as 'pirogues'.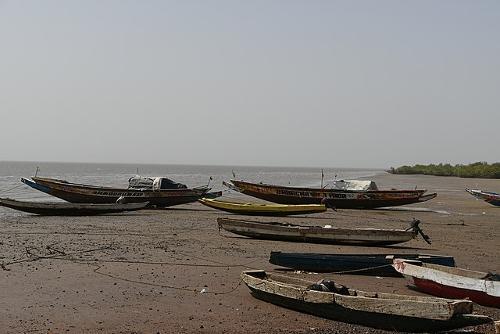 Pirogues, traditional fishing boats of GambiaPhoto: Nsoderblom CC 4.0 International no changes made
Experienced guides lead you through beautiful mangroves, rice paddies and swamps and point out various birds such as flamingos and pelicans. There's also the chance to see antelopes, baboons, hippos, warthogs and possibly even dolphins.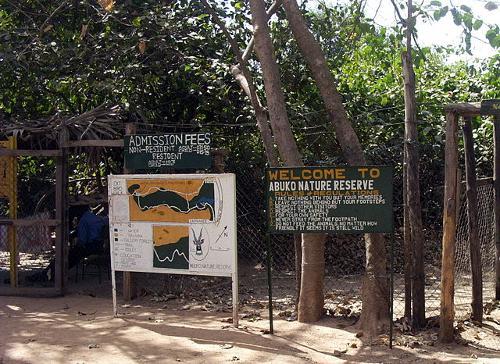 Abuko Nature Reserve in GambiaPhoto: Nsoderblom CC 4.0 International no changes made

---
Sources
Derksen, G. / Gambia, Senegal
Gottmer
Hesseling, G. / Senegal/Gambia : mensen, politiek, economie, cultuur
Koninklijk Instituut voor de Tropen
Waard, P. de / Reishandboek Gambia
Elmar

CIA - World Factbook

BBC - Country Profiles
Last updated May 2023
Copyright: Team
The World of Info