GAMBIA
Religion


Religion
The Gambia is a largely Islamic country. Around 90% of the population is Muslim. About 10% of the population belongs to the Roman Catholic or Anglican Church. There are also small groups of Methodists and Seventh Day Adventists.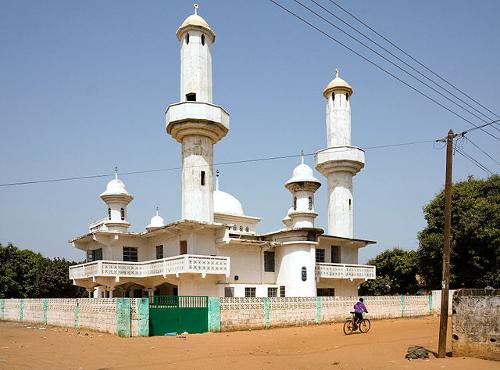 Mosque in Faji Kunda, The GambiaPhoto: Ikiwaner CC 3.0 Unported no changes made
Animism has disappeared as a formal belief. Animism is a primal belief in which it is believed that all earthly things such as trees, animals or even stones have their own spiritual power. Yet it still lives on to some extent, even among Muslims and Christians. Superstition also plays a role.
Because according to Islam men are allowed to have a maximum of four wives, polygamy still occurs regularly, especially in the interior. In the cities this is much, much less the case.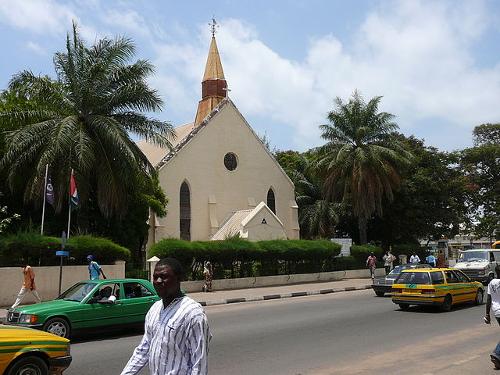 Anglican church in the capital Banjul, GambiaPhoto: Atamari CC 3.0 Unported no changes made
---
Sources
Derksen, G. / Gambia, Senegal
Gottmer
Hesseling, G. / Senegal/Gambia : mensen, politiek, economie, cultuur
Koninklijk Instituut voor de Tropen
Waard, P. de / Reishandboek Gambia
Elmar

CIA - World Factbook

BBC - Country Profiles
Last updated April 2023
Copyright: Team
The World of Info