COSTA RICA
Vacations and Sightseeing

Basic information
Official language
Spanish
Capital
San José
Area
51.100 km²
Population
5,173,162 (2021)
Currency
colón (CRC)
Web
.cr
Code.
CRI
Tel.
+506

Cities in COSTA RICA
Vacations and Sightseeing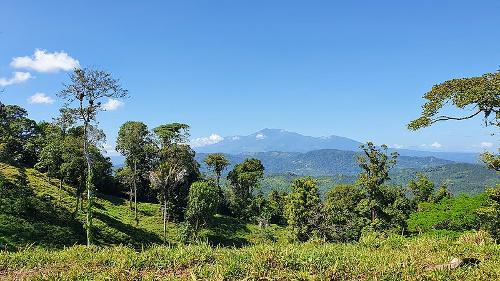 Ecotourism Costa RicaPhoto: Pigment-Ink CC 4.0 International no changes made
Tourism has been one of the most important sectors of the Costa Rican economy for some years now, providing most of the foreign exchange. Costa Rica focuses mainly on so-called ecotourism, but also on "adventure travel" and beach tourism.
Most visitors, about 50%, come from the United States and Canada. The share of visitors from Europe is increasing.

San Jose, Costa RcaPhoto: Andy Rusch CC 2.0 Generic no changes made
San Jose has changed drastically over the centuries, from an agricultural city to now a fairly cosmopolitan and sprawling Costa Rica capital. San Jose is full of natural sights and tourist attractions related to the country's tropical animals and plants.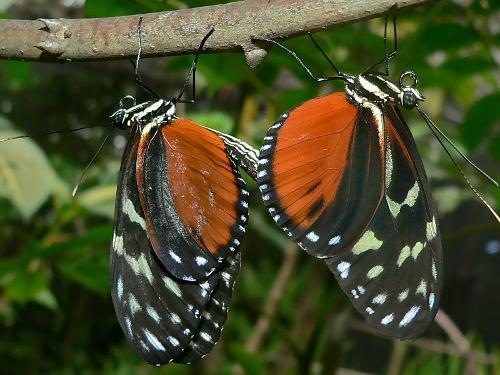 Spyrogyra Butterfly Garden in San Jose, Costa RicaPhoto: Bernard DUPONT CC 2.0 Generic no changes made
There are many butterflies and hummingbird species in the Spyrogyra Butterfly Garden and native animals in the Simon Bolivar Zoological Park. San Jose is a haven for those who want to get up close to the wonders of nature. Other must-see sights in San Jose include the late 19th-century National Theater, with its lavish marble foyer and great hall. By visiting the coffee farms on the outskirts of the city you will understand why the Costa Rican coffee from San Jose is some of the best in the world. Don't forget to check out the local life at the Central Market. It's buzzing and there are lively attractions and activities at all hours of the day. Read more on the San Jose page of TheWorldOfInfo.
---
Sources
Daling, T. / Costa Rica : mensen, politiek, economie, cultuur
Koninklijk Instituut voor de Tropen/Novib

Luft, A. / Reishandboek Costa Rica
Elmar

Mays, B. / Costa Rica
Kosmos-Z&K Uitgevers

Müller, B. / Costa Rica
Van Reemst

O´Bryan, L. / Costa Rica
Gottmer/Becht

Te gast in Costa Rica
Informatie Verre Reizen

CIA - World Factbook

BBC - Country Profiles
Last updated May 2023
Copyright: Team
The World of Info