CALIFORNIA
Vacations and Sightseeing

Basic information
Official language
English
Capital
Sacramento
Area
411.049 km²
Population
39,237,836 (2021)
Currency
U.S. dollar (USD)
Web
.us .gov .edu .mil .um
Code.
USA
Tel.
+1

Cities in CALIFORNIA
Popular destinations USA
Vacations and Sightseeing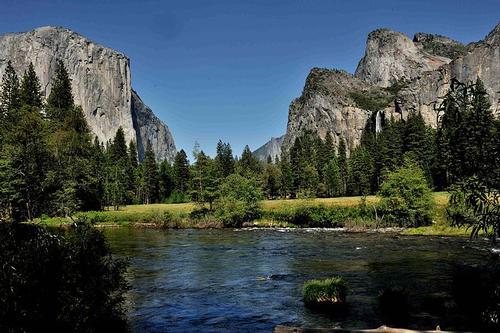 Yosemite Park CaliforniaPhoto: GuyFrancis CC 3.0 Unported no changes made
Of interest to tourism include Yosemite and Sequoia National Parks, Death Valley National Park, and Joshua Tree National Park. Humboldt Redwoods State Park contains three quarters of the tallest trees in the world. But California also has two very touristy cities.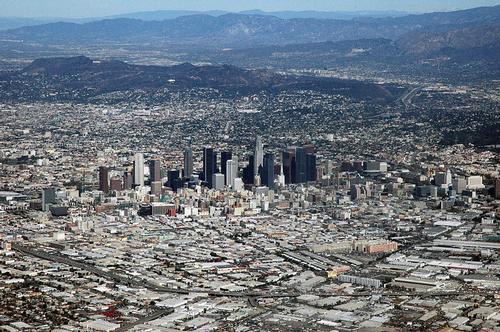 Los Angeles CaliforniaPhoto: Marshall Astor CC 2.0 Generic no changes made
Los Angeles, often simply shortened to "LA", is a complex city. Los Angeles is known for its golden beaches, excellent surfing conditions and the numerous movie stars that you can spot. Some of Los Angeles's well-known neighborhoods include Hollywood, with many movie-related tourist attractions, and LA's beach district, with Malibu Beach as the main draw. There are many museums in Los Angeles. The Hollywood Entertainment Museum is a museum of memorabilia and special exhibitions. You can visit the original sets from productions such as Star Trek and Cheers. A cultural attraction not to be missed is the Getty Museum. This museum is home to the collections of Old Masters, manuscripts, and statues, as well as a selection of 20th-century photographs and a selection of Greek and Roman antiquities. This modern complex is worth a visit for its architecture alone. The surrounding gardens have a quiet simplicity, where you can unwind from the hectic city. The largest and most famous amusement park in the world, Disneyland, is located in Los Angeles. Disneyland is a must on your trip to Los Angeles. The world's largest movie studio and theme park, Universal Studios Hollywood, is also located in Los Angeles. It features movie studios, attractions, restaurants and much more. Read more on the Los Angeles page of TheWorldOfInfo.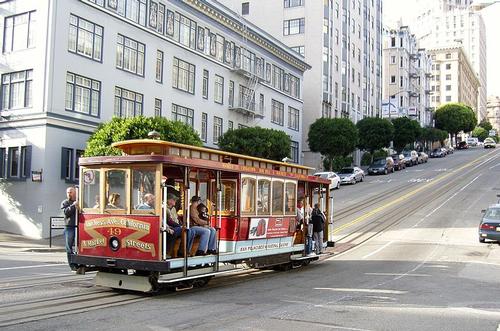 San Francisco CaliforniaPhoto: Fred Hsu CC 3.0 Unported no changes made
San Francisco is a spectacular peninsula surrounded by water on three sides. This modern city has become one of America's most favorite cities and is visually spectacular, with world-famous steep hills with sweeping views of San Francisco Bay and the breathtaking Golden Gate Bridge. When the Golden Gate Bridge opened in 1937 it was the longest suspension bridge in the world and nothing short of a technical feat. This monumental bridge is 1280 meters long and is also accessible to pedestrians. There are some beautiful vantage points along the way with spectacular views of the bay. Fisherman's Warf has many shops, arcades, seafood restaurants, cafes, amusement rides, street vendors, rides and excellent ocean views, Pier 39 at Fisherman's Wharf is the number one tourist attraction and a real draw in the city. Numerous museums offer a look at San Francisco's rich heritage. The Golden Gate Bridge, the California Academy of Sciences, the Exploratorium, and the Octagon House are San Francisco's best-known museums. Read more on the San Francisco page of TheWorldOfInfo.
---
Sources
BBC - Country Profiles

Benson, Sara / California
Lonely Planet

Benson, Sara / Discover California
Lonely Planet

Californië
Uitgeverij Cambium B.V.

CIA - World Factbook

Elmar Landeninformatie

Hansen, Preben / 100% Californië & West-USA
Mo'Media

Heetvelt, Angela / Zuidwestelijke staten van Amerika
Gottmer/Becht

Mangin, Daniel / Californië : de reisgids voor een actieve & culturele vakantie
Wat & Hoe

Ominalowska, Malgorzata / Californië
Uitgeverij Unieboek/Het Spectrum

The Rough Guide to California
Rough Guides Ltd.

Schmidt-Brümmer, Horst / Lannoo's autoboek Californië en Zuidwest-USA : on the road
Lannoo

Vlahides, John A. / Northern California
Lonely Planet

Wikipedia

Zuidwest-USA
Uitgeverij Terra Lannoo






Last updated November 2023
Copyright: Team
The World of Info