BELGIUM
Language


Cities in BELGIUM
Language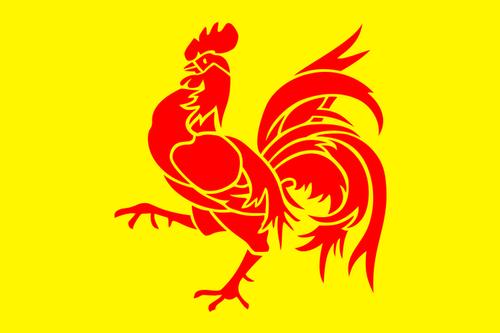 French-speaking Community FlagPhoto: Public domain
Belgium has two large language communities, the Dutch and French, and a smaller German language community. The time-honored language issue or language conflict is a direct result of this multilingualism. The Constitution of 1831 stipulated that the use of the languages spoken in Belgium is free. Only for acts of the public authorities and for lawsuits can something be arranged. In fact, however, French has been the official language since the creation of the Belgian state. On August 17, 1873, a law was passed in which Dutch was considered equivalent to military, legal, administrative and educational language. In a law of 31 July 1921, the so-called territoriality principle, the monolingualism of the French and Dutch language areas was first formulated. The Brussels agglomeration became bilingual.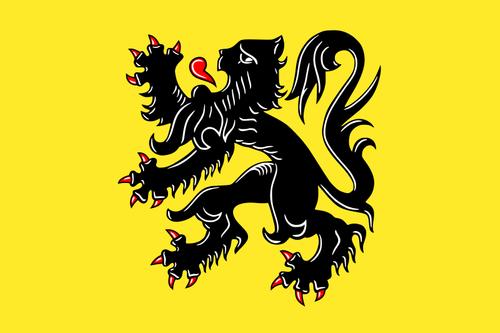 Dutch-speaking Community flagPhoto: Public domain
According to this principle, Dutch and French are the only permitted languages in law, education and administration in the Dutch and French language areas. In the Brussels-Capital Region, Dutch and French are the same as the official language.
On November 8, 1962, the language boundaries were precisely defined and in i963 the German-speaking area was legally recognized.
In 1970, the Constitution was revised and the four language areas were enrolled in the Constitution, but exceptions persist and invariably cause problems. In some municipalities, non-native speakers enjoy so-called "facilities" and another administrative and educational language may also be used.
However, the government must perform all its actions in the language of the language area and directly elected representatives such as city councilors and aldermen are required to have knowledge of the language.

The origin of the name of the political concept of Belgium can be found in the name Belgae, a group of Celtic tribes that inhabited the area that was to be established as the province of Belgica under the Roman emperor Augustus. After the Roman rule, the name fell into disuse until the humanists (second half of the 15th century), who however applied the names Belgium and Belgae to both the current Netherlands and present-day Belgium and to both together. For example, the designation Belgium Foederatum denotes the Republic of the United Netherlands.
During the Brabant Revolution, the Southern Netherlands were declared an independent state, which was given the name États Belgiques Unis. From now on, the name Belgians was used almost exclusively with regard to residents of the territory that would later form Belgium, and with the creation of the state of Belgium (1830), the names Belgium and Belgians took on their current meaning forever.
Sources
Belgium, a way of life
Lannoo
European Union: fifteen country documents
European Platform for Dutch Education
The Stateman's Yearbook: the politics, cultures and economies of the world
Macmillan Press Limited
CIA - World Factbook
BBC - Country Profiles
Last updated February 2023
Copyright: Team
The World of Info