ALBANIA
Vacations and Sightseeing

Basic information
Official language
Albanian
Capital
Tirana
Area
28.748 km²
Population
2,872,933 (2021)
Currency
lek (ALL)
Web
.al
Code.
ALB
Tel.
+355

Cities in ALBANIA
Vacations and Sightseeing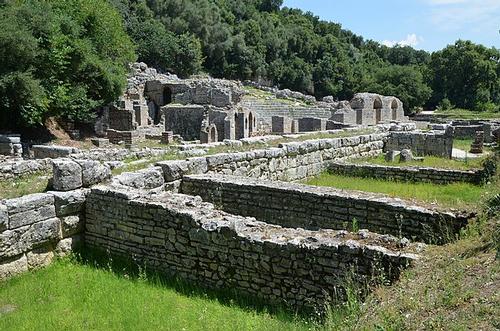 Butrint AlbanaPhoto: Carole Raddato CC 2.0 Generic no changes made
Tourism in Albania is characterized by archaeological heritage of Illyrian, Greek, Roman and Ottoman times, pristine beaches, a mountainous landscape, delicious traditional Albanian food, Cold War relics, unique traditions and a hospitable population and a countryside where time has stood still.
Although Albania as a holiday destination is not yet sufficiently developed according to Western European standards, tourism has indeed made an impressive rise in recent years. For example, the well-known travel guide publisher Lonely Planet named Albania as the number one destination to visit in 2011, and according to MSN Travel, Albania was in the fourth place of 'hot' destinations in 2012. One of the most beautiful sights from ancient times are the ruins of Butrint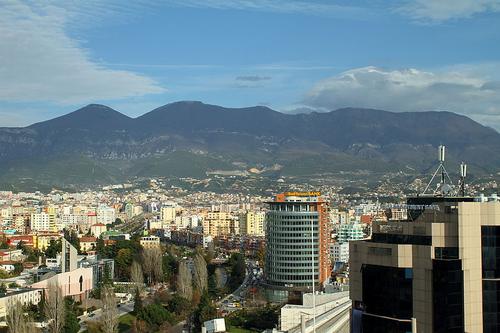 Tirana, capital city of AlbaniaPhoto: Spaz Tacular CC 2.0 Generic no changes made
Tirana is the capital of Albania and is the economic and political center of the country. The city is home to special sights and has a turbulent history. Skanderbeg Square is the center of Tirana. Built entirely in Soviet style, the square is named after the Albanian national hero Skanderbeg (born Gjergj Kastrioti) who fought the Ottoman Empire. A statue of the hero on horseback can be found in the square under the Albanian flag. The imposing square is also surrounded by the National Museum, the Opera, the National Bank and the Et'hem Bei Mosque. Et'hem Bei Mosque is one of Tirana's oldest buildings. The construction of the prayer house was started by the son of the founder of Tirana in 1789. It was not until 1821 that the construction was continued and completed by his grandson. The mosque has 15 columns and 14 arches. There are beautiful still lifes in fresco style and the angular minaret is also very special. Read more on the Tirana page of TheWorldOfInfo.
---
Sources
Encarta-encyclopedia
Kagie, R. / Albanië : mensen, politiek, economie, cultuur
Koninklijk Instituut voor de Tropen : Novib
Pettifer, J. / Albania & Kosovo
Black
Vlucht uit het isolement : Albanië op zoek naar nieuwe wegen
Instituut voor Publiek en Politiek
CIA - World Factbook
BBC - Country Profiles
Last updated May 2023
Copyright: Team
The World of Info