ALBANIA
Plants and Animals


Cities in ALBANIA
Plants and Animals
General
Albania has a varied plant and animal world, with species that no longer occur elsewhere in the Balkans. But also in Albania nature is under pressure due to the drying up of the many wetlands and industrialization since the WWII. Although the swamps were unhealthy for humans, they were home to rich plant and animal life, including the now nearly extinct Dalmatian Pelican.
Plants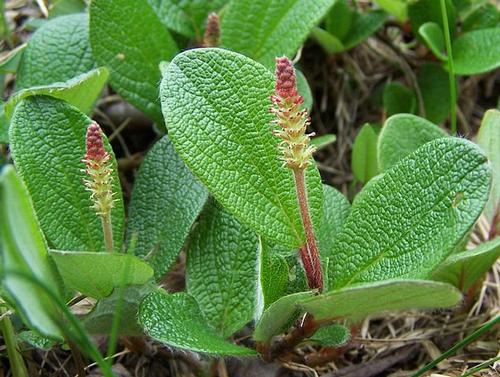 Salix reticulata AlbaniaPhoto: Opiola Jerzy CC 3.0 Unported no changes made
Due to the large differences in altitude, soil types and climate, Albania is blessed with a very rich and varied flora: 3221 species have been counted divided into two clear groups. The border runs from the north to the south via Shkodra to Leskovik.
To the west of this line you will find a typical Mediterranean flora (approx. 355 of the total number of species), and to the east in the mountains we encounter a typical mountain flora. In all of Albania there are 489 species that are typical for the Balkans, of which about 40 are found only in Albania, including the asphodel, the Balkan dioscorea, the wild driada and the Salix reticulata, a willow species.
On the coastal plain, the vegetation has a Mediterranean character. More inland, between approx. 700 and 1000 m altitude, follows an area of oak, beech and chestnut forest. Between 1000 and 1800 the coniferous forests predominate and above 1800 m one finds mainly alpine meadow vegetation.
Oak forests make up 20% of the total Albanian forest stock. In other parts of the country, up to 800 meters high, Mediterranean shrubs are dominant: myrtle, strawberry, heather and mastic tree. In the warm southwest grow, among other things, disc cactus, bay leaf, fig tree, black hornbeam and eucalyptus.
Animals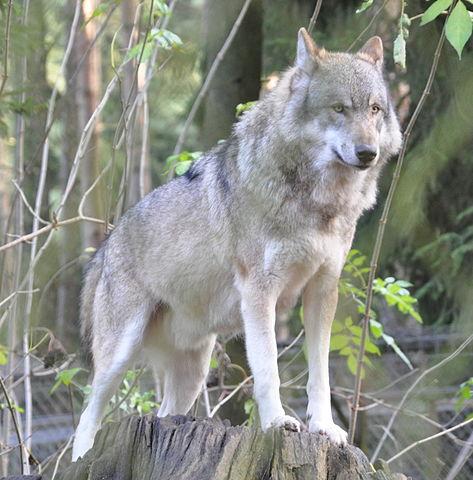 Wolf AlbaniaPhoto: Quartel CC 3.0 Unported no changes made
In the forests with oak and conifers, ferrets, wolves (approx. 400 specimen), foxes and jackals are found. Brown bears, pine martens, lynx and weasels live in the higher coniferous forests. Roe deer, chamois and wild boars are found in some areas and Albania has no fewer than 14 species of bats and 350 bird species (including migratory birds). Typical Albanian species are crows, sparrows, shovelers, two kinds of partridges, pheasants and heron species. Migratory birds living in Albani To rest are nightingales, storks, cuckoos, larks, thrushes, geese, doves and woodpeckers. Albania knows many birds of prey, such as eagle, falcon, buzzard, sparrowhawk, little owl and eagle owl.
260 fish species live in the Albanian rivers. In several lakes, including Lake Ohrid, a unique trout, the so-called 'Koran', is found.
Various snake species occur on land, including the highly venomous Balkan viper, the water snake and the Montpellier snake. Furthermore, many types of toads, frogs, salamanders, lizards and two types of turtles. In the south of Albania scorpions are common.
| | | |
| --- | --- | --- |
| ducks | | |
| greylag goose | white goose | Little Goose |
| taiga Bean Goose | little reed goose | red-breasted goose |
| mute swan | little swan | wild swan |
| casarca | shelduck | summer translation |
| shoveler | gadwall | wigeon |
| mallard | pintail | teal |
| marble duck | red-crested duck | pochard |
| white-eyed duck * | tufted duck | topper |
| eider * | Great Scoter | black scoter |
| ice duck | goldeneye | nun |
| common merganser | middle merganser | white-headed duck |
| | | |
| pheasants | | |
| quail | brick partridge * | forest pheasant |
| partridge | capercaillie | black grouse |
| hazel grouse | | |
| | | |
| flamingos | | |
| flamingo | | |
| | | |
| grebes | | |
| killer | crested diver | red-necked grebe |
| grebe | black-necked grebe | |
| | | |
| pigeons | | |
| rock pigeon | stock pigeon | wood pigeon |
| summer dove | Collared Dove | |
| | | |
| cuckoos | | |
| cuckoo | crested cuckoo | |
| | | |
| nightjar | | |
| nightjar | | |
| | | |
| swifts | | |
| alpine swift | common swift | pale swift |
| | | |
| swallows | | |
| sand martin | rock swallow | barn swallow |
| red-rumped swallow | house martin | |
| | | |
| stairs | | |
| grand staircase | small stairs * (photo) | |
| | | |
| rats, coots and moorhens | | |
| waterral | corncrake | Spotted Crake |
| Moorhen | coot | little moorhen |
| smallest moorhen | | |
| | | |
| cranes | | |
| crane bird | | |
| | | |
| grielen | | |
| griel | | |
| | | |
| avocets | | |
| kluut | black-winged stilt | |
| | | |
| Oystercatchers | | |
| Oystercatcher | | |
Small bustard, almost extinct in Albania Photo: Francesco Veronesi CC 2.0 Generic no changes made
| | | |
| --- | --- | --- |
| lapwings and plovers | | |
| lapwing * | silver plover | golden plover |
| Asian Golden Plover | sand plover | ringed plover |
| little plover | morinelplevier | |
| | | |
| sandpipers and snips | | |
| whimbrel | slender-billed curlew | curlew * |
| bar-tailed godwit * | black-tailed godwit * | stone runner |
| knot * | ruff | broad-billed sandpiper |
| curved sandpiper * | Temminck's sandpiper | three-toed sandpiper |
| spotted sandpiper | little sandpiper | gray sandpiper * |
| bokje | woodcock | poelsnip * |
| snipe | terekruiter | sandpiper |
| witgat | black rider | green-legged rider |
| pond rider | forest rider | redshank |
| | | |
| racing birds and fork-tailed plovers | | |
| fork-tailed plover | | |
| | | |
| hunters | | |
| little hunter | | |
| | | |
| gulls | | |
| kittiwake | thin-billed gull | black-headed gull |
| Little Gull | Mediterranean Gull | Audouin's Gull |
| storm gull | herring gull | yellow-legged gull |
| Caspian Gull | lesser black-backed gull | great black-backed gull |
| Little Tern | lachstern | giant tern |
| black star | white-winged tern | white-faced tern |
| common tern | sandwich tern | |
| | | |
| divers | | |
| red-throated diver | pearl diver | ice diver |
| | | |
| northern storm petrels | | |
| petrel | | |
| | | |
| shearwaters | | |
| Kuhl's Shearwater | yelkouan shearwater | |
| | | |
| storks | | |
| stork | black stork | |
| | | |
| genten | | |
| Gannet | | |
| | | |
| cormorants | | |
| pygmy cormorant | great cormorant | crested cormorant |
| | | |
| pelicans | | |
| pink pelican | frizzy couple * | |
| | | |
| herons | | |
| bittern | Little Bittern | Blue Heron |
| purple heron | great egret | little egret |
| Cattle Egret | ral heron | kwak |
| | | |
| ibises and spoonbills | | |
| black ibis | spoonbill | |
| | | |
| Ospreys | | |
| osprey | | |
Dalmatian Pelican, almost extinct in AlbaniaPhoto: Tim Sträter CC 2.0 Generic no changes made
| | | |
| --- | --- | --- |
| hawks | | |
| bearded vulture * | Egyptian vulture | honey buzzard |
| black vulture * | griffon vulture | snake eagle |
| screaming eagle | bastard eagle | pygmy eagle |
| imperial eagle | golden eagle | hawk eagle |
| Marsh Harrier | Hen Harrier | marsh harrier * |
| Montagu's Harrier | balkansperwer | sparrow hawk |
| hawk | red kite * | black kite |
| sea eagle | rough-legged buzzard | buzzard |
| Long-legged Buzzard | | |
| | | |
| Barn Owls | | |
| barn owl | | |
| | | |
| owls | | |
| scops owl | owl | snowy owl |
| little owl | tawny owl | Ural Owl |
| long-eared owl | short-eared owl | rough-legged owl |
| | | |
| hopping | | |
| hop | | |
| | | |
| kingfishers | | |
| kingfisher | | |
| | | |
| bee-eaters | | |
| bee-eater | green bee-eater | |
| | | |
| free range | | |
| roller | | |
| | | |
| woodpeckers | | |
| swivel neck | three-toed woodpecker | middle spotted woodpecker |
| white-backed woodpecker | great spotted woodpecker | Syrian Spotted Woodpecker |
| lesser spotted woodpecker | gray-headed woodpecker | green woodpecker |
| black woodpecker | | |
| | | |
| falcons | | |
| lesser kestrel | kestrel | red-legged falcon * (photo) |
| Eleonora's falcon | merlin | falcon |
| lannervalk | sakervalk | peregrine falcon |
| | | |
| Oriole | | |
| Oriole | | |
| | | |
| shrike | | |
| red-backed shrike | Great Gray Shrike | lesser gray shrike |
| mask shrike | Red-headed Shrike | |
| | | |
| crows | | |
| jay | magpie | nutcracker |
| red-billed chough | alpine chough | chew |
| rook | hooded crow | raven |
| | | |
| tit | | |
| black tit | crested tit | gray tit |
| gloss header | mathead | blue tit |
| great tit | | |
| | | |
| possum tits | | |
| possum tit | | |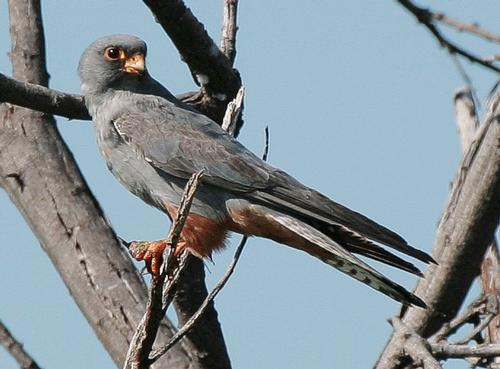 Red-legged Falcon, almost extinct in AlbaniaPhoto: Jutta Luft CC 3.0 Unported no changes made
| | | |
| --- | --- | --- |
| larks | | |
| beach lark | short-toed lark | calender lark |
| tree lark | skylark | crested lark |
| | | |
| Panuridae | | |
| bearded man | | |
| | | |
| Cisticolidae | | |
| grass warbler | | |
| | | |
| Acrocephalidae | | |
| eastern pale mockingbird | Greek Mockingbird | Orpheus potbird |
| mockingbird | water reed warbler | black-headed reed warbler |
| reed warbler | marsh warbler | little reed warbler |
| great reed warbler | | |
| | | |
| Locustellidae | | |
| cricket warbler | mustache | grasshopper warbler |
| | | |
| Phylloscopidae (wood warblers) | | |
| whistler | mountain whistler | balkanbergfluiter |
| brown wood warbler | fitis | chiffchaff |
| | | |
| Cettidae | | |
| Cetti's singer | | |
| | | |
| tail tits | | |
| long-tailed tit | | |
| | | |
| Singers of the Old World | | |
| blackcap | garden warbler | sparrow warbler |
| blackworm | western Orpheus warbler | Eastern Orpheus Warbler |
| Rüppel's warbler | barred warbler | small blackhead |
| warbler | spectacled warbler | Provencal warbler * |
| | | |
| Regulidae | | |
| golden rooster | firecrest | |
| | | |
| Tichodromidae | | |
| rock creeper | | |
| | | |
| Nuthatches | | |
| Nuthatch | rock stick | |
| | | |
| wren | | |
| wren | | |
| | | |
| dipper | | |
| dipper | | |
| | | |
| starlings | | |
| starling | pink starling | |
| | | |
| thrushes | | |
| thrush | Song Thrush | redwing * |
| blackbird | fieldfare | flutter |
| | | |
| flycatchers | | |
| gray flycatcher | ruddy fan tail | robin |
| nightingale | bluethroat | little flycatcher |
| Balkan Flycatcher | pied flycatcher | white-necked flycatcher |
| collared redstart | black redstart | red rock thrush |
| blue rock thrush | whiny | European Stonechat |
| wheatear | blond wheatear | |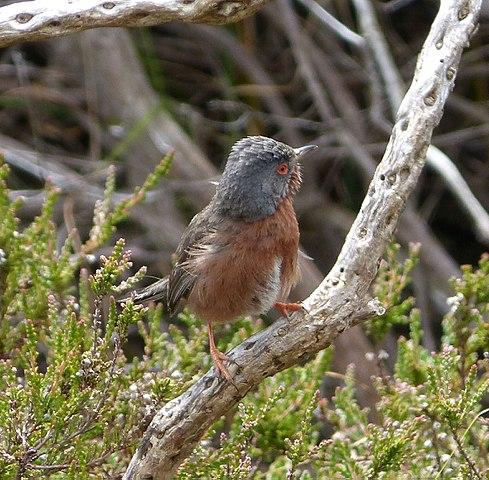 Provençal warbler, almost extinct in AlbaniaPhoto: Gailhampshire CC Attribution 2.0 Generic no changes made
| | | |
| --- | --- | --- |
| waxwings | | |
| waxwing | | |
| | | |
| hedge sparrows | | |
| alpine hedge mus | hedge sparrow | |
| | | |
| sparrows | | |
| house sparrow | Spanish sparrow | tree sparrow |
| rock sparrow | snowfinch | |
| | | |
| wagtails and pipits | | |
| great yellow wagtail | yellow wagtail | lemon wagtail |
| white wagtail | big beeper | dune beeper |
| grass piper * (photo) | boom beeper | red-throated beeper |
| water piper | | |
| | | |
| finches | | |
| check | keep | hawk |
| bullfinch | greenfinch | linnet |
| redpoll | crossbill | putter |
| European Canary | siskin | |
| | | |
| buntings | | |
| black-headed bunting | gray bunting | gray bunting |
| cirl bunting | yellowhammer | white-headed bunting |
| ortolaan | brown-and-white ortholaan | reed bunting |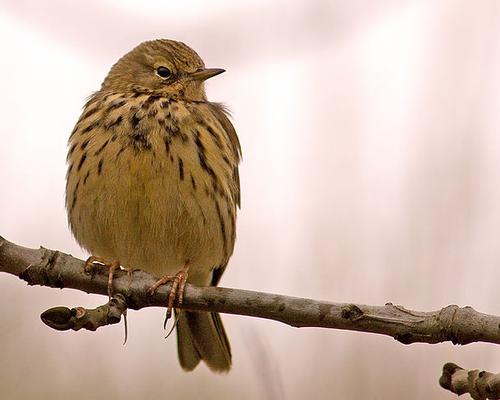 Meadow Pipit, almost extinct in AlbaniaPhoto: Osotis Scorpioides at en.wikipedia CC 3.0 no changes made
---
Sources
Encarta-encyclopedia
Kagie, R. / Albanië : mensen, politiek, economie, cultuur
Koninklijk Instituut voor de Tropen : Novib
Pettifer, J. / Albania & Kosovo
Black
Vlucht uit het isolement : Albanië op zoek naar nieuwe wegen
Instituut voor Publiek en Politiek
CIA - World Factbook
BBC - Country Profiles
Last updated April 2023
Copyright: Team
The World of Info