TUNISIA
Plants and Animals

Plants and Animals
Plants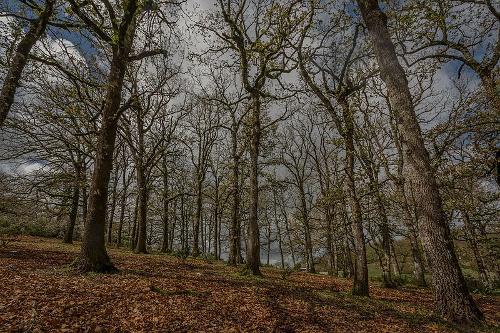 Forest of Ain Drahem, TunisiaPhoto: IssamBarhoumi CC 4.0 International no changes made
Before our era, Tunisia was largely covered with forests. Due to logging, pasturage and arable farming, only about 7% of Tunisia is now covered with trees. Reforestation started in the 1950s and the aim is to replant 2,000,000 ha. Plant growth in a country like Tunisia is of course strongly determined by the amount of rainfall that falls. In the north there are still forests of cork oaks, Aleppo pine, cypress and eucalyptus.
Palm tree in Tozeur, TunisiaPhoto: Wouterstomp CC 3.0 Unported no changes made
Deciduous trees such as elm, poplar and ash are found in the northern valleys. Olives, figs and almonds are grown in fertile areas. On the steppes tough grasses such as alpha grasses grow, as well as acacia, cacti and thorn bushes. The date palm predominates in the south and in the oases. Colorful scenes yield the oleander, jasmine, bougainvillea and mimosa.
Animals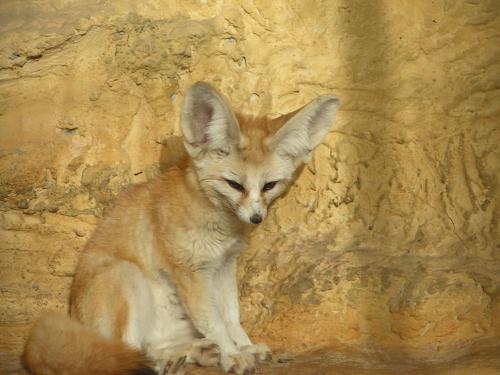 Fennec Fox, TunisiaPhoto: Ladypine CC 3.0 Unported no changes made
The animal world partly has a Mediterranean character and partly ties in with the animal world of the Sahara desert. Foxes and wild boars live in the forests of Tunisia. The desert is home to snakes, gerbils, the desert fox or fennec fox, desert jumping mice and many small reptiles such as lizards. Protected animals include the water buffalo, the monk seal, the porcupine and the Atlas deer. Hartbeest, lion, panther and cheetah have long since become extinct or have recently disappeared in Tunisia. The magot is a species of macaque limited to the mountains of northwest Africa and Gibraltar.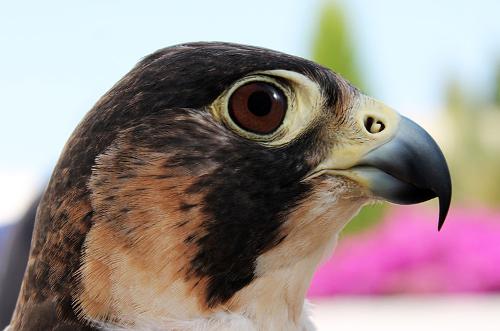 Falcon, TunisiaPhoto: Oussama dzlion CC 4.0 International no changes made
Birds of prey that are common are falcons, eagles, sparrowhawks and buzzards. Tunisia is a popular country for migratory birds that hibernate there or see it as a resting place to the south of Africa. Off the north coast, different species of groupers, sea wolf, sea bream and wrasse live in the sea.
---
Sources
Dominicus, J. / Tunesië
Gottmer

Ruland-Wachters, T. / Reishandboek Tunesië
Elmar

Tunesië
Standaard

CIA - World Factbook

BBC - Country Profiles
Last updated November 2023
Copyright: Team
The World of Info