TUNISIA
Language

Language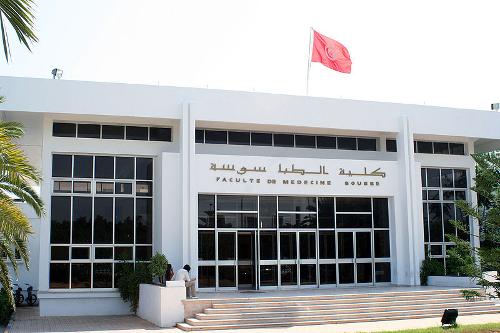 Inscription in French and Arabic medical faculty TunisiaPhoto: Aymen Fersi CC 4.0 International no changes made
The official language is Arabic, the spoken form of which is very different from the written language. The colloquial language in Tunisia is an Arabic dialect that may vary slightly depending on the region. Classical Arabic script is written from right to left and only consonants and long vowels are written. French is still widely used in administration and commerce and by the older generation. The younger generation feels more at home with Classical Arabic. Moreover, it is the language of higher education. Many words are derived from Turkish, a result of 250 years of Ottoman influence. Berber has almost completely disappeared and is mixed with Arabic.
Some pronunciation rules of Arabic:
- all letters are spoken
-a "means that a letter is pronounced very briefly
-the r is a rolling r
-the y is pronounced sj
-sh is pronounced sj
-the gh is pronounced like a brew-r or French r
-the kh is pronounced a hard g
-the ou is pronounced oe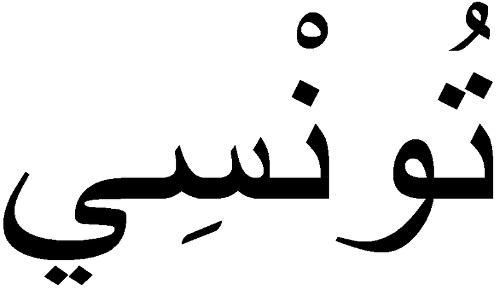 Tunisian ArabicPhoto: Nguyenhuunhien CC 3.0 Unported no changes made
There is no fixed spelling for Arabic words. The names are written as they are pronounced. Aqaba can therefore be spelled just as well as Aqaba.
The Arabic script is written from right to left and consists of 28 consonants. Vowels are not written and this creates different Latin spellings for one and the same word. Arabic numerals are written from left to right.
Some words and phrases:
| | |
| --- | --- |
| English | Arabic |
| One | wahed, vrouwelijk: wahda |
| Two | etnen |
| three | talata |
| Ten | 'ashra |
| Hunred | meyya |
| thousand | 'alf |
| Sunday | yom el had |
| Wednesday | yom el 'arba' |
| Yes | 'aywa |
| No | la' |
| Summer | sef |
| Winter | sheta |
| Where is the hotel? | fen el fondok? |
| What time is it? | essa'a kam? |
| What is your name? | 'esm-ak 'ak? (man) |
| What is your name? | 'esm-ek 'eh? (vrouw) |
| HDo yoy have change? | 'andokom fakka? |
---
Sources
Dominicus, J. / Tunesië
Gottmer

Ruland-Wachters, T. / Reishandboek Tunesië
Elmar

Tunesië
Standaard

CIA - World Factbook

BBC - Country Profiles
Last updated November 2023
Copyright: Team
The World of Info