SURINAME
Vacations and Sightseeing

Basic information
Official language
Dutch
Capital
Paramaribo
Area
163.820 km²
Population
595,819 (2021)
Currency
Surinamese dollar (SRD)
Web
.sr
Code.
SUR
Tel.
+597
Vacations and Sightseeing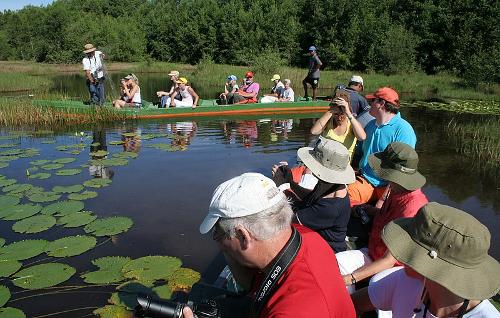 Bigi Pan Nature Reserve, Suriname. Lots of birds in these wetlands.Photo: Jan Willem Broekema CC 2.0 Generic no changes
Tourism is still in its infancy in Suriname. One possibility could be nature or eco tourism. After all, the country is 85% covered with tropical rainforest. A negative factor for tourism is the lack of beautiful beaches. Many Surinamese who live in the Netherlands regularly visit Suriname.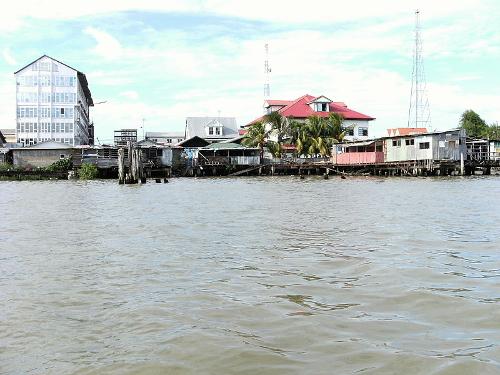 Parimaribo seen fronm the Surinam riverPhoto: Mark Ashmann CC 3.0 Unported no changes made
Paramaribo is located on the Suriname River and is the capital of Suriname and the base for most tourists. The city center has been recognized as a World Heritage Site since the year 2002. Visit the St. Peter and Paul Cathedral, which is made entirely of wood. Here you will find a tombstone of Peerke Donders, who was a priest who worked at a colony for lepers in the 19th century. Climb the towers and enjoy the beauty of the view.
Suriname Parimaribo marketPhoto: M M CC 2.0 Generic no changes made
The central market is the meeting point of everyone in the city. Here you can buy fish, meat, accessories, shoes and clothing. The market is open from early morning to early evening. Fort Zeelandia is a remnant of colonial times. The fort is beautifully situated on the banks of the Suriname River. The Ahmadiyya Anjuman Isha'at Mosque is the largest mosque in the Caribbean and this part of the world.
---
Sources
Beatty, N.B. / Suriname
Chelsea House
Encarta Encyclopedie
Leuwsha, T / Reishandboek Suriname
Elmar,
Noordegraaf, W / Suriname
ANWB

CIA - World Factbook

BBC - Country Profiles
Last updated November 2023
Copyright: Team
The World of Info