SLOVENIA
Religion


Cities in SLOVENIA
Religion
The Slovenes are for the most part Roman Catholic and about 70% of the population adheres to the teachings of Rome. The archbishop is based in the capital Ljubljana and there are also the dioceses of Maribor and Koper.
Other Christian populations are Severe Orthodox, Old Catholics, and Lutherans. The Lutheran Church is headquartered in Murska Sobota in Prekmurje. Protestantism, which contributed greatly to national awareness in the sixteenth and seventeenth centuries, almost completely disappeared during the Counter-Reformation.
There are also a few small groups of Jews and Muslims.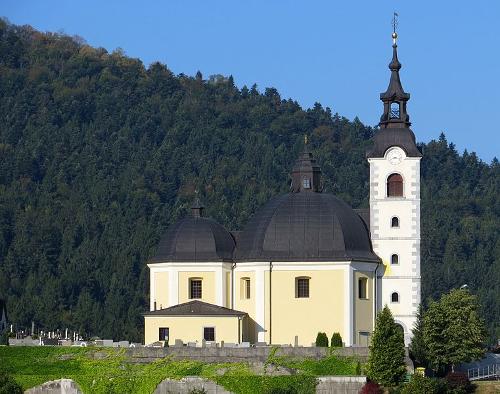 St Vitus church in Preserje, SloveniaPhoto: Doremo CC 3.0 Unported no changes made
As of 2001, the distribution by religion was as follows (in% of the total population):
Roman Catholic (70.8%)
Lutheran (1%)
Muslims (1%)
Atheistic (4.3%)
Other (22.9%)
Sources
Buma, H. / Reishandboek Slovenië
Elmar
Derksen, G. / Slovenië, Istrië (Kroatië)
Gottmer
Wilson, N. / Slovenia
Lonely Planet

CIA - World Factbook

BBC - Country Profiles
Last updated September 2022
Copyright: Team
The World of Info