MADAGASCAR
Vacations and Sightseeing

Basic information
Official language
French, Malagasy
Capital
Antananarivo
Area
587.041 km²
Population
28,907,015 (2021)
Currency
ariary (MGA)
Web
.mg
Code.
MDG
Tel.
+261

Vacations and Sightseeing
Madagascar has pinned its hopes on the increase in tourism. The target number is at least 700,000 visitors per year. In high season there is a threat of a shortage of hotel rooms and in many smaller towns there are no facilities at all. Furthermore, transport by bus, train and taxi is unreliable and sometimes very dangerous.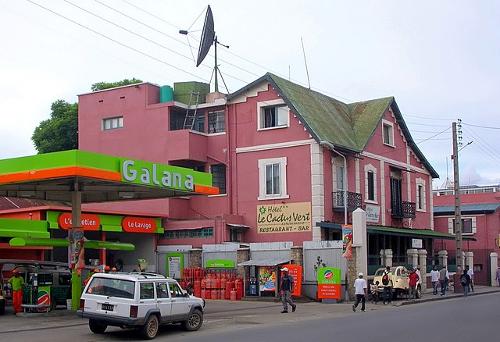 Hotel Le Cactus Vert, Antananarivo, MadagascarPhoto: Bernard Gagnon CC 3.0 Unported no changes made
On the positive side, some French hotel chains are currently investing in luxury accommodations on the coast. The main city is Antananarivo.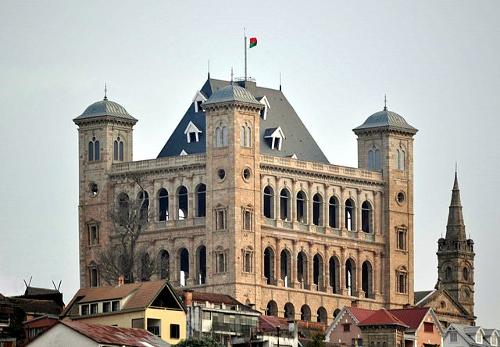 Manjakamiadana Palace, Rova of Antananarivo, MadagascarPhoto:Hery Zo Rakotondramanana CC 2.0 Generic no changes made
In Madagascar, you will find beaches that are interesting for tourists and others that have not even been explored yet. There is something for everyone, whether you are looking for luxury or something more authentic. The most popular beaches are in Diego, Anakao, the areas around Morondava, and the islands of Nosy Be, Sainte Marie, & Nosy Ve.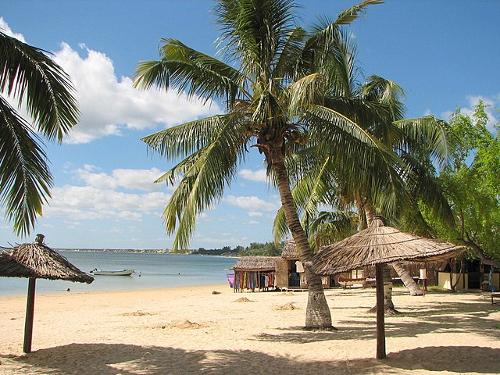 Ifaty Beach, MadagascarPhoto: Bernard Gagnon CC 3.0 Unported no changes made
The unique baobab trees can be found all over the country. Just an hour's drive from Morondava, there is a unique set of trees along the way where you can take exceptional photos at sunset.
The main tourist attraction in Madagascar is the impressive stone forests. It is not easy to get there, it takes a whole day with a 4 × 4 over rough terrain. There are two parks, Big Tsingy (large park) and Small Tsingy (small park). You will have no regrets.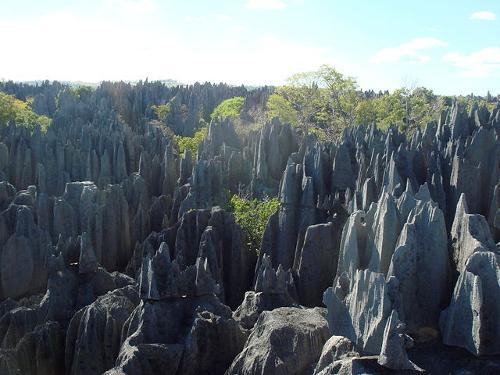 "Forests" of limestone needles, MadagascarPhoto: Olivier Lejade CC 2.0 Generic no changes made
Sources
Bradt, H. / Madagascar
Bradt
Greenway, P. / Madagascar & Comoros
Lonely Planet
Lanting, F. / Madagascar : een wereld verdwaald in de tijd
Fragment
Rozeboom, A. / Madagaskar: mensen, politiek, economie, cultuur, milieu
Koninklijk Instituut voor de Tropen/Novib
Stevens, R. / Madagascar
Chelsea House Publishers
CIA - World Factbook
BBC - Country Profiles
Last updated May 2022
Copyright: Team
The World of Info