MADAGASCAR
Society


Society
State structure
Madagascar has been a presidential republic with a national assembly (138 seats) and a multiparty system since the new constitution. The head of state is the president, who is elected for five years by universal suffrage. The prime minister is appointed by the president who chooses from a list compiled by parliament. The ministers are again appointed by the prime minister. There is a multiparty system, but from 1975 to 1992 only political parties on a socialist basis were allowed. Everyone over the age of 18 has the right to vote.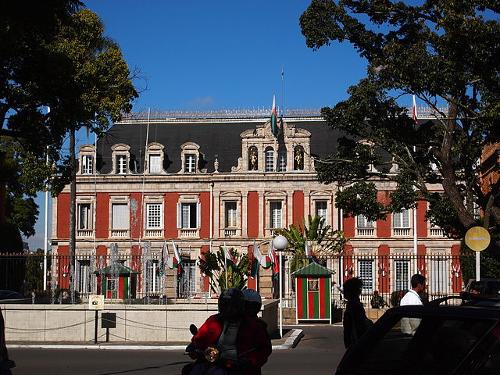 Presidential residence in the capital Antananarivo, MadagascarPhoto: Lemurbaby CC 3.0 Unported no changes made
Administratively, the territory is divided into six provinces (Antsiranana, Fianarantsoa, Mahajanga, Toamasina, Antananarivo and Toliary), which are divided into prefectures, sub-prefectures, districts and traditional village assemblies called fokonolona, which play an important role in local decision-making. For the current political situation see chapter history.
Education
Education is free in Madagascar and all children between the ages of 6 and 11 are required to attend primary education. Officially 87% of the children attend school, but only one third finishes primary school. Madagascar has 13,000 primary schools, 700 secondary schools and 80 Lycées. Secondary education is only completed by 10% of the children. These percentages are even lower in rural areas. Between 1980 and 1990 the percentage of children attending school fell from 60 to 40 percent. The quality of the public schools is not very high. The wealthier people therefore let their children go to French-speaking private schools.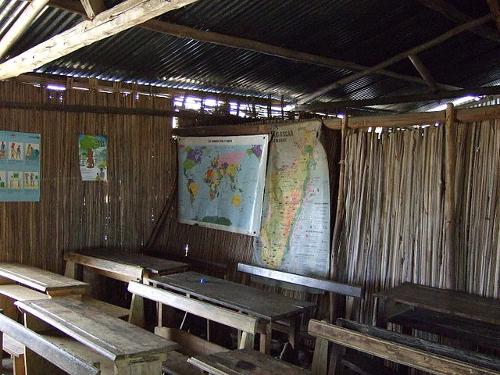 Simple school on MadagascarPhoto: Harald Kreutzer Madagaskar Vision e.V. CC 3.0 Unported no changes made
About 60% of the population is illiterate and that percentage is only likely to increase. One of the reasons for this is that more and more children are being taken out of school by their parents to help boost the family's income. There is also a great shortage of teachers. In order to make education more accessible to the masses, the official language of instruction French was replaced by Madagascan in 1972. In 1986, however, French was reintroduced in further education.
The University of Madagascar in Antananarivo has five branches in the five other provinces. In the mid-1990s, 40,000 students were studying at the university. There is also a pedagogical academy, where efforts are being made to reduce the great teacher shortage.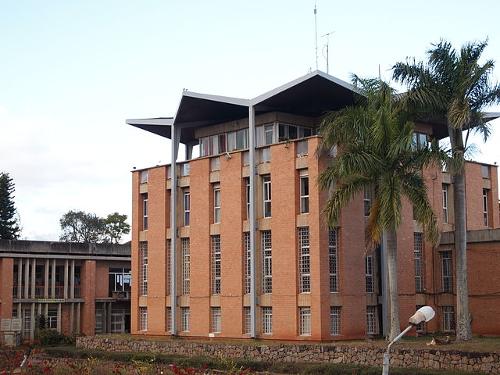 University of Antananarivo MadagascarPhoto: Lemurbaby CC 3.0 Unported no changes madee
---
Sources
Bradt, H. / Madagascar
Bradt
Greenway, P. / Madagascar & Comoros
Lonely Planet
Lanting, F. / Madagascar : een wereld verdwaald in de tijd
Fragment
Rozeboom, A. / Madagaskar: mensen, politiek, economie, cultuur, milieu
Koninklijk Instituut voor de Tropen/Novib
Stevens, R. / Madagascar
Chelsea House Publishers
CIA - World Factbook
BBC - Country Profiles
Last updated November 2023
Copyright: Team
The World of Info