JAMAICA
Vacations and Sightseeing

Basic information
Official language
English
Capital
Kingston
Area
10.991 km²
Population
2,982,842 (2021)
Currency
Jamaican dollar (JMD)
Web
.jm
Code.
JMC
Tel.
+876

Vacations and Sightseeing
Tourism is currently the main source of income for the Jamaican economy. More than three million people visit the island every year, more than half of them are cruise tourists.
Jamaica ranks fourth in terms of the number of tourists to Caribbean countries. Only the Bahamas, Puerto Rico and Cuba receive more visitors. About 65% of tourists come from the United States; 12% of Britain. Many Dutch tourists also visit Jamaica.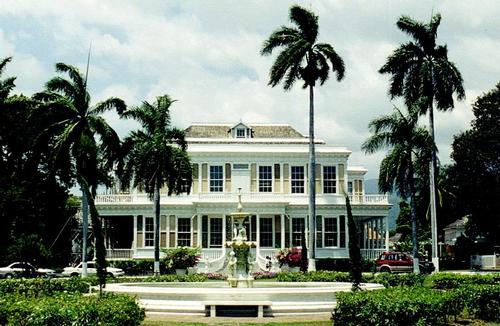 Devon House Kingston JamaicaPhoto: Davis Amsler CC 2.0 Generic no changes made
Most tourists visit the lively capital of Kingston, where the roots of Reggae music lie and where you can visit a museum dedicated to Bob Marley. The museum is located in a house where he used to live in the Trenchtown slum. Devon House is another of Kingston's attractions, it is a large colonial-style mansion from the nineteenth century. The gardens surrounding Devon House are beautifully landscaped and complete the trip. Near Kingston are also a number of attractive beaches.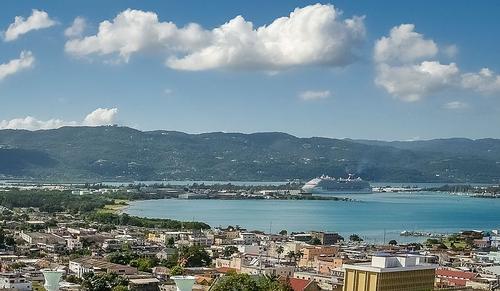 Montego Bay JamaicaPhoto: Grahampurse CC 4.0 International no changes made
The most famous beach resort in Jamaica is Montego Bay on the north side of the island. The extensive sandy beaches play the main role here. You can swim, snorkel, dive or just relax on your beach chair. The coast is a protected area and is part of Jamiaca's first national park, Montego Bay Marine Park. Above Montego Bay is the British fort that you can reach with a brisk walking tour. Dating back to the 18th century, it was built to protect the area from attacks by both pirates and other powers.
Dunn's River Falls JamaicaPhoto: Breakyunit at the English Wikipedia CC3.0 Unported no changes made
You may not expect it, but Jamaica has some spectacular waterfalls. The most famous is the Dunn's River Falls near Ocho Rias on the north coast of Jamaica. This group of waterfalls is 180 meters wide and the height difference is 55 meters. Tourists can climb these falls quite easily under the guidance of a guide or individually. The tour takes you through a lush landscape. The waterfalls flow directly into the sea and there is a beautiful beach to rest from climbing.
---
Sources
Baker, C. / Jamaica
Lonely Planet
Baker, C. / Jamaica
Kosmos-Z&K
Bayer, M. / Jamaica
Koninklijk Instituut voor de Tropen/Novib
Helm, R. van der / Jamaica
Elmar
Jamaica
Cambium
Wilkins, F./ Jamaica
Chelsea House Publishers

CIA - World Factbook

BBC - Country Profiles
Last updated November 2023
Copyright: Team
The World of Info