JAMAICA
Climate and Weather


Climate and Weather
Jamaica has a tropical climate with many hours of sunshine a day. The high temperatures are tempered in mountains by the altitude and on the north coast by the cooling northeast trade wind (Doctor's Breeze). The average temperature on the coast varies between 25 and 32 °C and is fairly constant. In mountains it averages about 6 °C. The coolest period of the year runs from December to March.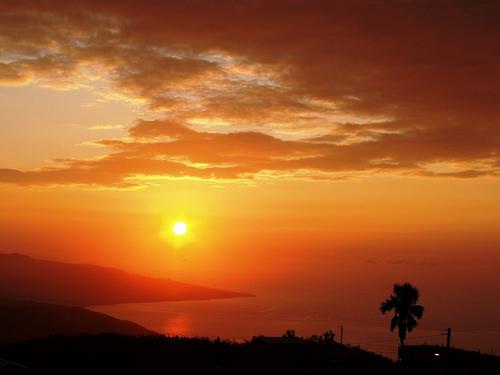 Sunset JamaicaPhoto: Adam L. Clevenger CC 2.5 Generic no changes made
On average, Jamaica falls almost 2000 mm per year, but this can vary greatly from region to region. Kingston on the south coast receives less than 1000 mm of rain per year. The north coast has to process between 2500 and 5600 mm of rainfall per year, partly as a result of the trade winds. The Portland and St. Thomas districts have an average rainfall of more than 5000 mm annually. Most rain falls in May and June and from September to November. The rest of the year are the dry periods.
The period from August to October is the "high season" for the long-running hurricanes. Jamaica was severely hit by Hurricane Gilbert in 1988. Agriculture, businesses, infrastructure and buildings were severely affected by this hurricane, which left a trail of destruction. Gilbert killed 45 people. In the twentieth century, Jamaica was hit by nineteen hurricanes. The average seawater temperature is around 25 °C.
Sources
Baker, C. / Jamaica
Lonely Planet
Baker, C. / Jamaica
Kosmos-Z&K
Bayer, M. / Jamaica
Koninklijk Instituut voor de Tropen/Novib
Helm, R. van der / Jamaica
Elmar
Jamaica
Cambium
Wilkins, F./ Jamaica
Chelsea House Publishers

CIA - World Factbook

BBC - Country Profiles
Last updated February 2023
Copyright: Team
The World of Info