BULGARIA



Cities in BULGARIA
Geography and Landscape
Geography
Bulgaria (officially: Republika Bulgaria), is a republic in Southeastern Europe, located on the Balkan Peninsula. The Balkans is a mountainous region that extends south of the Danube River.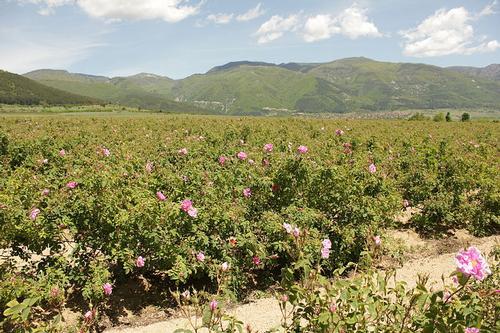 Bulgaria LandscapePhoto: Anton Lefterov CC 3.0 Unported no changes made
The surface of Bulgaria is 110,994 km2. In the north Bulgaria borders on Romania (608 km) and the border there is formed by the Danube over a distance of 425 km. In the west, Bulgaria borders Macedonia (148 km) and Serbia (318 km). The border with Greece (494 km) in the south is formed by the valleys of the Rodopi Mountains. In the southeast Bulgaria borders on Turkey (240 km) and in the east on the Black Sea (Cerno More). The greatest distance from north to south is 330 km and from east to west 520 km.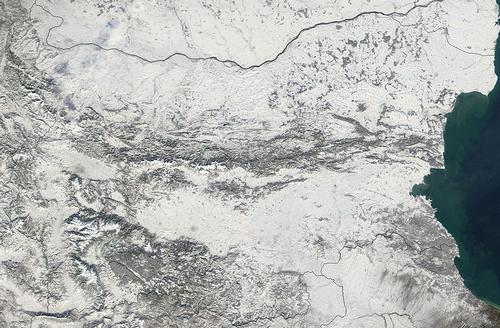 Bulgaria Satellite photoPhoto: Public domain
Landscape
The eastern coastline is the lowest part of the country. Bulgaria is on average approximately 470 meters above sea level. Geographically, Bulgaria can be divided into three areas and the central mountain range plays a major role in this. Namely, the Balkan Mountains (Stara Planina) divide the country in half from west to east and are divided into the Upper Balkans, Western Balkans and Eastern Balkans. In the Upper Balkans is one of the highest mountains in Bulgaria, the Botev (2376 meters). The average height of this mountain range is about 700 meters.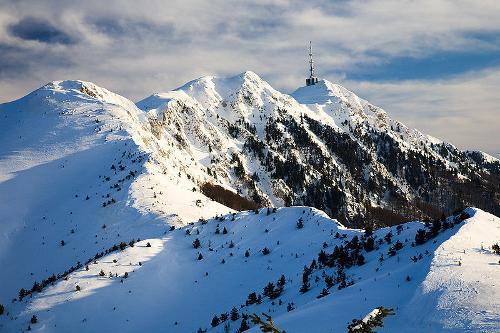 Bulgaria WinterPhoto: Deyan Vasilev CC 3.0 Unported no changes made
The Danube Lowland or Danube Bulgaria is located to the north of the Balkan Mountains and is a north-sloping, very fertile loess plateau, which breaks off with a steep bank against the Danube. In the northeast lies the hilly forest area of Deli Orman, which forms the transition to the Dobruja. South of the Balkan Mountains is the Thracian Plain and after that come three major massifs: the Rila Mountains, the Pirin Mountains and the Rodopi Massif, which extends far into Greece. The highest peak in Bulgaria is in the Rila Mountains and is the Musala (2925 meters).
Bulgaria has hundreds of rivers and some of them play a major role in the drainage and irrigation of the Danube Lowlands and the Thracian Plain, especially the Danube (Bulgarian: Dunav), the Iskâr and the Jantra. Other important rivers are the Tundža, the Marica, the Struma and the Mesta. Bulgaria has no natural large lakes, but a few large reservoirs.
---
Sources
Berg, H. van den / Reis-handboek voor Bulgarije
Elmar
Detrez, R. / Bulgarije: mensen, politiek, economie, cultuur, milieu
Koninklijk Instituut voor de Tropen
Resnick, A. / Bulgaria
Childrens Press

CIA - World Factbook

BBC - Country Profiles
Last updated August 2023
Copyright: Team
The World of Info