BULGARIA
Religion


Cities in BULGARIA
Religion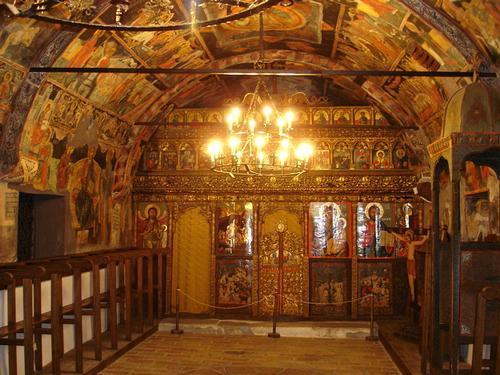 17th Century Bulgarian Orthodox ChurchPhoto: Svilen Enev CC 3.0 Unported no changes made
Of the faithful part of the population (approx. 40%), 83.5% belong to the Bulgarian Orthodox Church, headed by a patriarch, who is also a Metropolitan of Sofia. Furthermore, 13% of the believers are Muslims, mainly Turks and Pomaks (Bulgarians who have become Muslim), 1.5% Roman Catholic and 1% each Protestant and Jew. The Roman Catholic Church has two dioceses.
The 1947 Constitution greatly reduced the power of the Church. There was a complete separation of church and state, a ban on the education and organization of the youth for the church and a provision that clergy are paid by the state. Formally, freedom of religion is guaranteed, but the constitution also stipulates that the state supervises the denominations.
Now that communist atheism has passed, a great deal of interest has arisen in everything that has to do with superstition, parapsychological phenomena, occultism, ghosts and aliens.
Bogomilism was a heretical Christian movement from medieval Bulgaria, originating from the Byzantine Empire. The adherents believed that the history of the universe was determined by both God and Satan. As a result, they disobeyed both secular and ecclesiastical authority, as a result of which they were banned by the church and persecuted by the tsars.
Another religious phenomenon is the "White Brotherhood", founded by Peter Dunov between the two world wars. Dunov's teaching is a mixture of Christian and Hindu elements that should produce a perfect clairvoyant human being. This sect is growing in popularity.
---
Sources
Berg, H. van den / Reis-handboek voor Bulgarije
Elmar
Detrez, R. / Bulgarije: mensen, politiek, economie, cultuur, milieu
Koninklijk Instituut voor de Tropen
Resnick, A. / Bulgaria
Childrens Press

CIA - World Factbook

BBC - Country Profiles
Last updated November 2023
Copyright: Team
The World of Info