BAHRAIN
Population


Population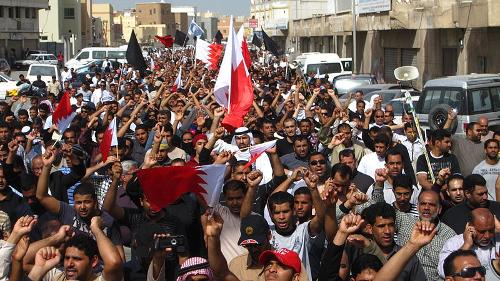 BahrainiPhoto: Al Jazeera CC 2.0 Generic no changes made
The population of Bahrain is 1,410,942 people (2017) who generally live in the northern part of Bahrain Island. Bahrain is an extremely densely populated country.
Bahraini is approximately 46% of the population. The rest of the population includes migrant workers, Indians, Pakistanis, Iranians, Omani, Palestinians, other Arabs and a limited number of Europeans. Manama is a very cosmopolitan city with more Western, Indian, Pakistani and Filipino businessmen and shop owners than Bahraini.
Almost 90% of the population lives in the cities and most of that in the capital Manama (approx. 262,000 inhabitants) and in Muharraq (approx. 90,000 inhabitants) connected by a bridge on the island of the same name. The strong population growth has led to a housing shortage and to alleviate this need, the satellite city of Isa-Town has been built 25 km from Manama, which currently can accommodate 170,000 inhabitants.
The average life expectancy at birth in 2017 was approx. 79 years (men 76.8 years and women 81.3 years). As a result of labor immigration from abroad, the number of men significantly exceeds the number of women. The population growth was 2.26% in 2017.
---
Sources
Robison, G. / Bahrain, Kuwait & Qatar
Lonely Planet
Whetter, L. / Live & work in Saudi & the Gulf
Vacation Work
CIA - World Factbook
BBC - Country Profiles
Last updated October 2023
Copyright: Team
The World of Info