AUSTRALIA
Religion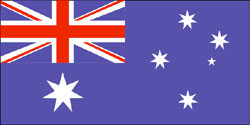 Cities in AUSTRALIA
Religion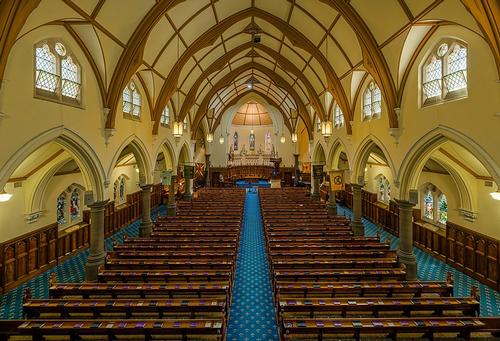 Australiia church interior MelbournePhoto: Diliff CC 4.0 International no changes madel
Approx. three-quarters of Australians are Christians, although church attendance is declining sharply. At present, 26% are Roman Catholic, 26.1% belong to the Anglican Church and 10% belong to Methodism and Presbyterianism; 3% were Greek Orthodox, 1.3% Baptists, 1.3% Lutherans. In 1977, congregationalists and methodists united in the Uniting Church.
In particular, the Greek and Slavic Orthodox communities are very much anchored in Australian society. The Jewish religion is the oldest of the non-Christian religions. The first synagogue was built in Sydney in 1844, and today synagogues are mainly found in the capitals of the states. After the Second World War, the number of Jews expanded considerably.
Islam was introduced in the 19th century by Afghan camel drivers. At the moment we find large Muslim communities, especially in the big cities, of Turkish, Lebanese and Indonesian immigrants in particular. Australia now has about 25 mosques. There are also small communities of Hindus, Sikhs and Buddhists.
The constitution guarantees complete religious freedom. More than one million Australians say they do not adhere to any religion.
Sources
Australië
Cambium
Blutstein, H. / Insider's guide Australië
Kümmerley & Frey
Dolce, L. / Australia
Chelsea House Publishers
Elder, B. / Australië
Van Reemst
Ivory, M. / Australië
Van Reemst
Jansen van Galen, B. / Reishandboek Australië
Elmar
Viedebantt, K. / Australië
Van Reemst
CIA - World Factbook
BBC - Country Profiles
Last updated December 2022
Copyright: Team
The World of Info