SINGAPORE
Vacations and Sightseeing

Basic information
Official language
Chinese, Malay, Tamil, English
Capital
Singapore
Area
683 km²
Population
5,930,887 (2021)
Currency
Singapore dollar (SGD)
Web
.sg
Code.
SGP
Tel.
+65

Vacations and Sightseeing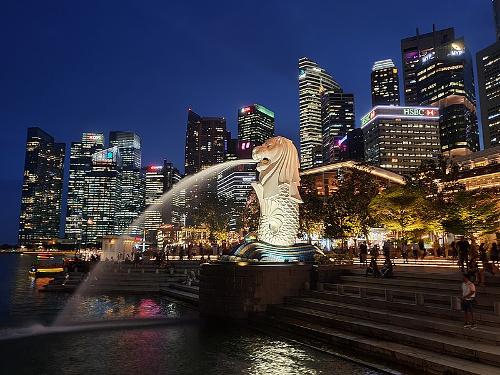 Singapore Skyline at NightPhoto: Unwicked CC 4.0 International no changes made
In recent years, tourism has become an increasingly important factor in the Singaporean economy. The tourism industry, strongly promoted by the Singapore Tourist Board, lures many visitors to the island.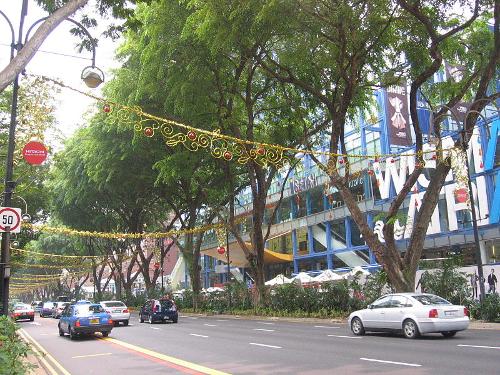 Orchard Road SingaporePhoto: Terence CC 2.5 Generic no changes made
Most tourists come from Southeast Asia, Japan, Australia, New Zealand, India, Europe, Canada and the United States. Although Singapore does not have that much to offer in terms of attractions, it still exerts a great appeal. For example, tourists from Malaysia, Indonesia, India, Thailand and the Philippines come to shop tax-free. Most of the shops are centered around Orchard Road, Singapore's main tourist area.

Singapore River cruisePhoto:EurovisionNim CC 4.0 International no changes made
Tourists from Australia, New Zealand and other Western countries also come for the shops, as well as the fascinating variety of religions, cultures, customs and traditions of the different population groups. In addition, Singapore is one of the safest cities in the world. Singapore is also clean and green and has a wide choice of good accommodations. The Singapore Tourist Board also undertakes major recruitment efforts abroad and promotes the holding of conventions and trade exhibitions. Popular with tourists is a cruise on the Singapore River.
---
Sources
Beliën, H. / Maleisië : Singapore
Gottmer
Hellander, P. / Singapore
Lonely Planet,
Oon, H. / Singapore
Van Reemst
Singapore
Ministry of Information and the Arts
Wee, J. / Singapore
Chelsea House Publishers

CIA - World Factbook

BBC - Country Profiles
Last updated November 2023
Copyright: Team
The World of Info