PORTUGAL
Geography and Landscape

Basic information
Official language
Portuguese
Capital
Lisbon
Area
91.982 km²
Population
10,145,066 (2021)
Currency
euro (EUR)
Web
.pt
Code.
PRT
Tel.
+351

Cities in PORTUGAL
Popular destinations PORTUGAL
Geography and Landscape
Geography
The mainland consists of the western edge of the Spanish tableland, that area in Portugal turns west into broad coastal plains. As a result, the country has a remarkably varied landscape, which differs greatly from Spain, the river Tagus (Tejo) forms the important dividing line in the landscape. About half of the area north of the Tagus is above 400 m.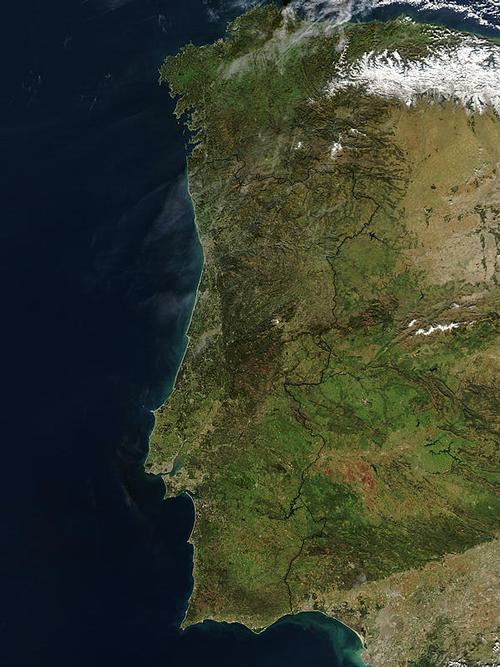 Portugal Satellite photoPhoto: Public Domain
The land south of the river only reaches that height in very few places. The north is hilly and mountainous with an average altitude of 500-800 m. The highest peaks are found in the central Serra da Estrela, a north-east to south-west running mountain range that reaches a height of nearly 2000 m and ends at the mouth of the Tagus.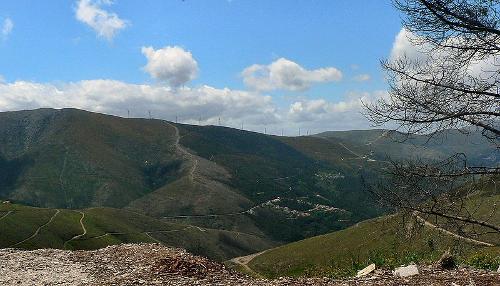 Torre Serra de Estrela, mountain range with the highest point in PortugalPhoto: Paulo Juntas CC BY-SA 2.5 no changes made
The highest point in Portugal, the 2,351 m high Ponta do Pico, is located on the island of Pico in the Azores, an archipelago belonging to Portugal in the Atlantic Ocean. The valley of the Tagus is a flat area. The 800 km of coastline is mostly flat and sandy and often lined with dunes that enclose lagoons. Near Lisbon with Cabo de Roca the westernmost point of mainland Europe and Cabo de São Vicente with rocky parts.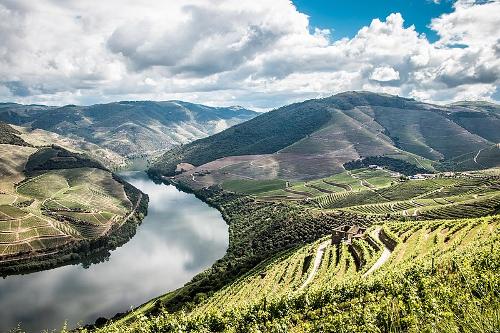 River Douro in PortugalPhoto: Eduzinas CC 4.0 International no changes made
The largest rivers Minho, Douro, Tagus, and Guadiana originate in Spain. The Mondego and Sado are the main rivers that flow entirely within the country's borders.
---
Sources
Champion,N / Portugal
Corona
Dominicus, J / Portugal
Gottmer
Encarta, Encycloprdie
Keuning, T / Portugal
ANWB

CIA - World Factbook

BBC - Country Profiles
Last updated November 2023
Copyright: Team
The World of Info