MONACO
Plants and Animals


Cities in MONACO
Plants and Animals
Plants
Due to Monaco's small size and high degree of urbanisation, there is not much original flora. Only in the foothills of the Alps is there some subtropical vegetation.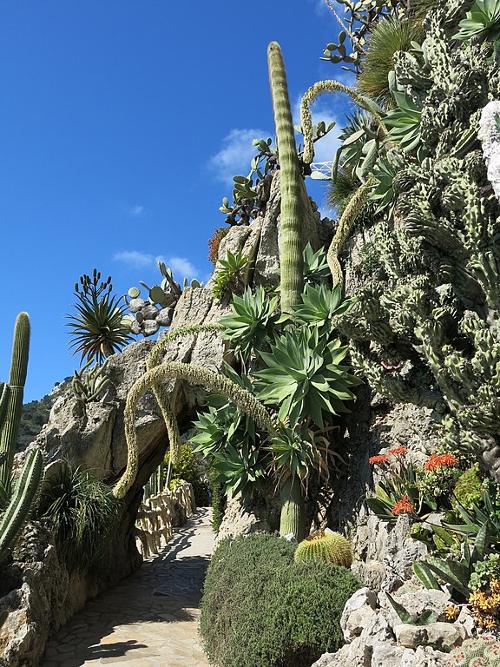 Jardin Exotique MonacoPhoto: Tangopaso in the public domain
The Jardin Exotique, where more than 6,000 different species of plants have been collected, including a large number of cacti (such as bullet cacti, prickly pear cacti and columnar cacti), succulents (the largest collection of rock succulents in the world) and furthermore yucas, agaves, aloes and dragon trees, is very special. Each year, an extensive list of cactus and succulent seeds is sent to more than 500 botanical gardens around the world. Seeds are also exchanged with about 50 countries.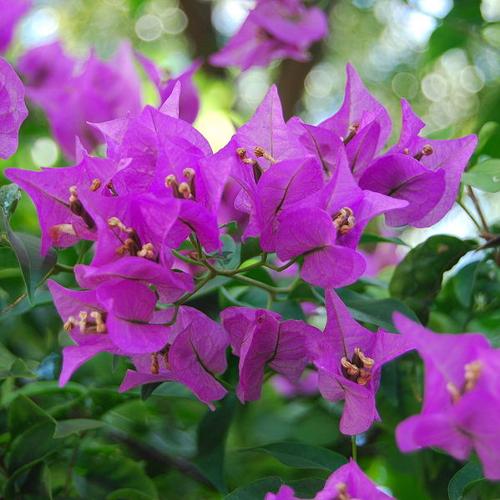 Bougainvillea, MonacoPhoto: Matt H. Wade CC 3.0 no changes made
Furthermore, there is the usual Mediterranean flora with bougainvillea, oleanders and palm trees.
Animals
There is not much to say about Monaco's animal world either. The Musée Océanographique de Monaco, founded in 1910 by Prince Albert I, is a museum of marine biology and a leading research institution. The museum was headed for many years by the famous Jacques Cousteau.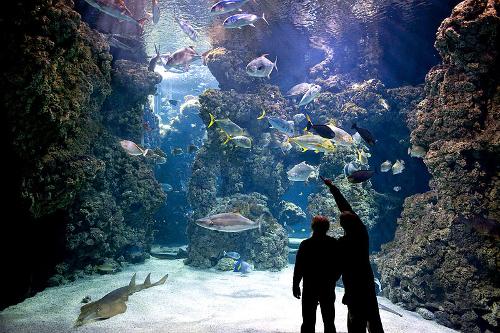 Musée Océanographique, MonacoPhoto: M. Dagnino CC 3.0 no changes made
Its 90 aquariums are home to hundreds of thousands of specimens of deep-sea fish and Mediterranean marine fauna of about 350 species. Special features are a very large aquarium with sharks and stingrays and a rare living coral reef.
---
Sources
Côte d'Azur
Lannoo
Eck, N. van / Provence, Côte d'Azur
Gottmer/Becht
Gauldie, R. / Provence & Côte d'Azur
Van Reemst
Noe, B.A. / Provence en Côte d'Azur
Kosmos-Z&K
Provence, Côte d'Azur
ANWB
Simons, J. / Minilanden : een presentatie van de vijf kleinste landen ter wereld: Vaticaanstad, Monaco, Nauru, Tuvalu, San Marino
Conquistador
Zwijnenburg, H. / Provence, Côte d'Azur
ANWB

CIA - World Factbook

BBC - Country Profiles
Last updated November 2023
Copyright: Team
The World of Info