GOA
Climate and Weather


Popular destinations INDIA
Climate and Weather
The most important element of the Goan climate is the monsoon season, which lasts from June to September. During this period almost the entire annual amount of precipitation falls; the rest of the year it is practically dry. Two months before the (southwest) monsoon erupts, the humidity rises sharply and the normally blue sky becomes hazy and cloudy. The period just before the start of the monsoon is characterized by strong winds and a lot of thunder.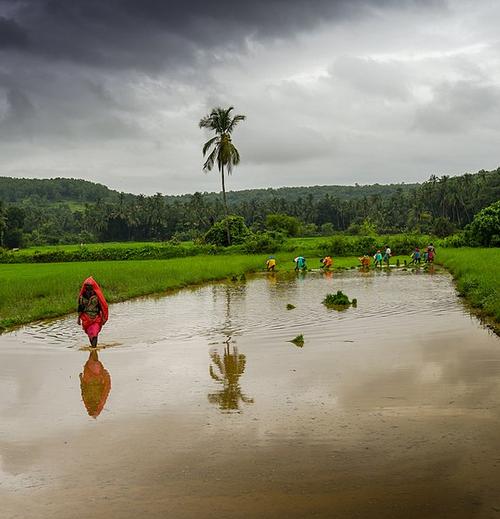 Monsoon clouds over GoaPhoto:Rajarshi MITRA CC 2.0 Generic no changes made
In the monsoon period, an average of between 2500 and 3000 mm of rain falls in four months. As soon as the monsoon period is over, the climate from October to February becomes very pleasant, although the sea current is still quite strong. But otherwise only blue, cloudless skies. It is warm but not too hot and the sea is calm. In mid-March the humidity rises again and the climate becomes oppressive and therefore more unpleasant. Maximum temperatures are fairly constant throughout the year, ranging from around 28 ° C in July and August to 33 ° C in May. Minimum temperatures range from around 24 ° C in July and August to 26.5 ° C in May.
---
Sources
Olden, M. / Goa : Hampi, Bombay en Poona
Elmar
Thomas, B. / Goa
Lonely Planet

CIA - World Factbook

BBC - Country Profiles
Last updated November 2023
Copyright: Team
The World of Info