CURACAO
Vacations and Sightseeing

Basic information
Official language
Dutch, Papiamento
Capital
Willemstad
Area
444 km²
Population
165,209 (2021)
Currency
Antillean guilder (ANG)
Web
.cw
Code.
AN
Tel.
+599
Cities in CURACAO
Vacations and Sightseeing
General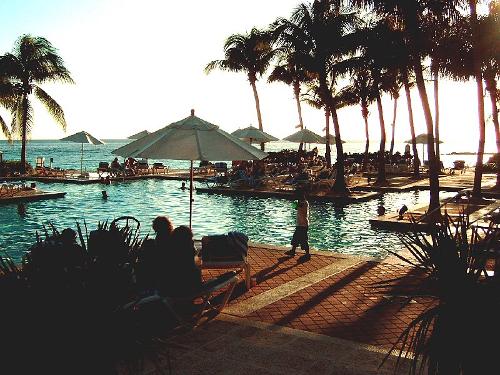 Tourism CuracaoPhoto: We El in the public domain
Tourism is important in Curaçao, only much less than in Aruba or Sint Maarten. In 2007 a record number of Dutch people visited Curaçao, a total of 100,384. That was an increase of 17.8% compared to 2006. This increase is the result of the decrease in ticket prices at KLM, among others. In total, Curaçao received 299,730 tourists in 2007, also a record. The Dutch formed the largest group of visitors, followed by more than 65,000 Venezuelans. In addition, more than 340,000 cruise tourists visited Curaçao in 2007.
Curaçao museum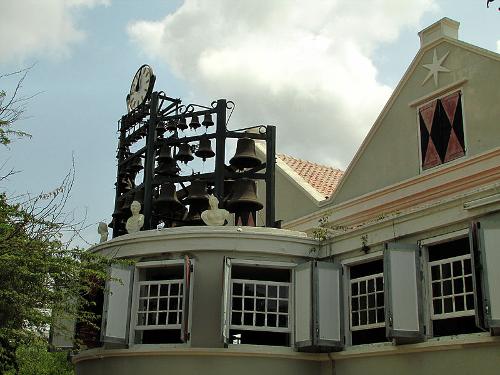 Carillon at the rear of the Curaçao Museum, Dutch CaribbeanPhoto: Lswarte CC 3.0 Unported no changes made
Historical museum located in a former military hospital. In the museum garden you can find old street lamps, statues and old naval cannons. There are three period rooms with 19th-century Curaçao furniture and paintings by local and Dutch painters. There is also an archaeological-geological department.
Fort Amsterdam
This is the oldest surviving building on Curaçao. It now houses the States and the Council of Ministers of the Netherlands Antilles. The governor's residence is also located in the fort.
Christoffelpark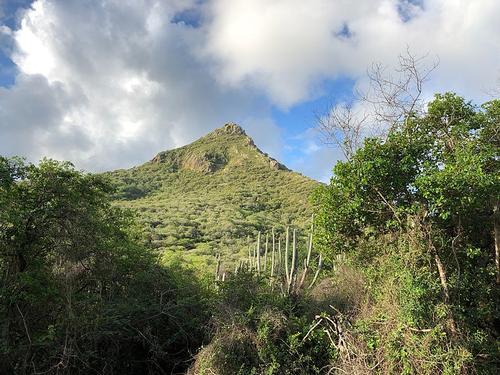 Christoffelpark CuracaoPhoto: Frank Geerlings CC 4.0 International no changes made
This is a 3,500 hectare hilly nature reserve in the west of Curaçao. All wild animals that occur on Curaçao can be found here. Three car routes have been set out in the park. From the top of the Christoffelberg you have a magnificent view over Curaçao.
Curaçao Sea Aquarium
More than 400 species of Caribbean fish and shellfish can be seen in 46 aquariums and a number of outdoor pools. Snorkeling and diving equipment can be rented to view the fish, sharks and turtles underwater. It is also possible to view all the beauty through a glass bottom boat. There is also a sea lion show every day.
Caves of Hato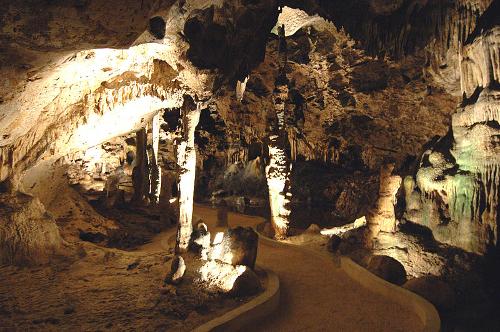 Hato caves CuracaoPhoto: JERRYE AND ROY KLOTZ MD CC 3.0 Unported no changes made
The Caves of Hato cover an area of 4,900 m2 and you can see beautiful dripstone shapes and Indian murals. The caves can be visited accompanied by a guide.
Willemstad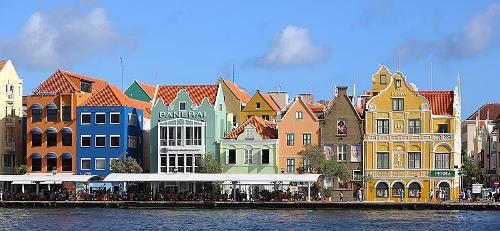 Willemstad CuracaoPhoto: Martin Falbisoner CC 4.0 International no changes
Willemstad is the capital and also the largest and most important city of the ABC island of Curacao. UNESCO believes that the entire city center of Willemstad is an important attraction and therefore placed it on its World Heritage List in 1997. This will protect the city center from destruction in the long term. You will soon notice that the city center is also very unique. The beautiful colored houses, which are sometimes built in the typical Amsterdam canal style, are definitely worth a visit. But Willemstad has more to offer. When you travel to the capital of Curacao you should definitely pay a visit to Fort Amsterdam. This fort is located southeast of the Sint Anna Bay and used to serve as a defense work, but also as the headquarters of the West India Company. This building was built in the 17th century by Johan van Walbeek.
Jan Thiel Bay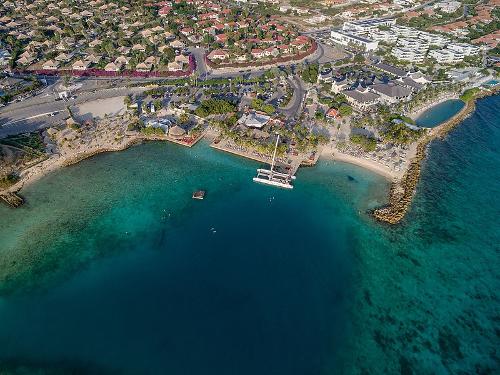 Jan Thiel Bay CuracaoPhoto: Dronepicr CC 3.0 Unported no changes made
The Jan Thiel Bay is one of the most famous tourist destinations on Curacao and is known worldwide as a diving hotspot. You don't have to search long for certified diving schools, because there are plenty of them. So both novice and experienced divers can enjoy the beautiful underwater world of the Caribbean Sea with its colorful coral and many exotic fish species.
---
Sources
Bakker, J. / Nederlandse Antillen en Aruba
Koninklijk Instituut voor de Tropen

Encarta Encyclopedie

Erven Dorens, P. van / Curaçao
Bos & Co

Helm, R. van der / De Curaçao reisgids
Elmar

CIA - World Factbook

BBC - Country Profiles
Last updated November 2023
Copyright: Team
The World of Info