BELIZE
Vacations and Sightseeing

Basic information
Official language
English
Capital
Belmopan
Area
22,966 km²
Population
404,914 (2021)
Currency
Belize dollar (BZD)
Web
.bz
Code.
BLZ
Tel.
+501

Vacations and Sightseeing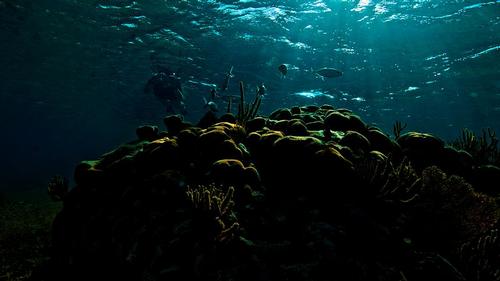 Belize Underwater WorldPhoto: Jayhem CC 2.0 Generic no changes made
The only English-speaking country in Central America is Belize, a country with a tropical climate, a rich (Mayan) history and beautiful, largely untouched nature.
Belize is a true underwater paradise for diving enthusiasts, who with a bit of luck will see whale sharks, reef sharks, turtles, manatees and dolphins. But also the tropical jungle and the approx. 280 kilometers long coastline with white palm beaches attract many tourists. Much of the Mayan culture can still be found in the south and west of the country, many caves and underground passages can be visited for the active and the more adventurous people. Off the coast of Belize is the second largest barrier reef in the world and the longest in the Northern Hemisphere, surrounded by a huge number of coral islands. Here is also the UNESCO World Heritage Site 'The Great Blue Hole', a hundred meters deep underwater cave.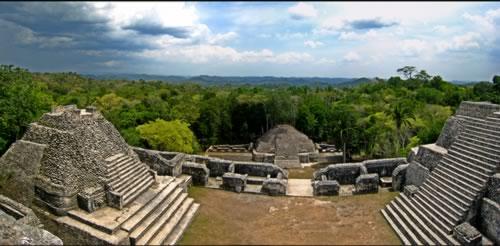 Caracol BelizePhoto: Pgbk87 CC 3.0 Unported no changes made
The ruins of the Mayan city of Caracol, located in the Chiquibul Forest Reserve, were not discovered until 1938 and are intended to be as much of a tourist attraction as the Mayan ruins (25 temples and palaces) of Xunantunich, now one of the Belize's most famous landmarks. The architectural legacy of the Maya can also be admired at places like Altun Ha and Lamanai. The main tourist centers on the coast are Ambegris Caye, the reggae island of Caye Caulker for a beautiful diving holiday and Plancencia with the famous Garifuña beach and the Cocksomb jaguar reserve.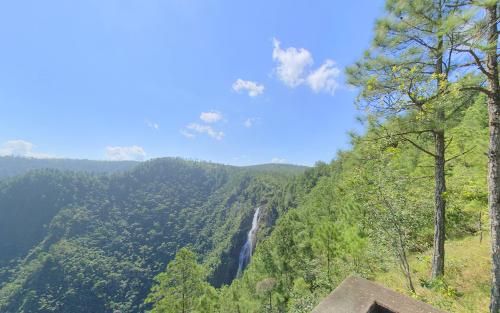 Thousand Foot Falls in BelizePhoto: Pgbk87 CC 3.0 Unported no changes made
Inland it is San Ignacio with the Mountain Pine Ridge nature reserve, an environment with a pine forest, caves, waterfalls (including Hidden Valley Falls with the highest waterfall in Central America, the Thousand Foot Falls), mahogany forests, the newly discovered Maya cave Chechem Ha Mayan and Mayan ruins of the Cahal Pech palace complex.
Crooked Tree Wildlife Sanctuary is ideally suited for bird watchers, with a deluge of migratory birds between November and March. For nature lovers, there are Guanacaste National Park and Barton Creek Cave, where a boat excursion on an underground river can be booked.
---
Sources
Belize
APA
Bradbury, A. / Belize
Bradt
Eltringham, P. / The rough guide to Belize
Rough Guides
Mallan, C. / Belize handbook
Moon Publications

CIA - World Factbook

BBC - Country Profiles
Last updated November 2023
Copyright: Team
The World of Info