BAVARIA
Economy


Cities in BAVARIA
Popular destinations GERMANY
Economy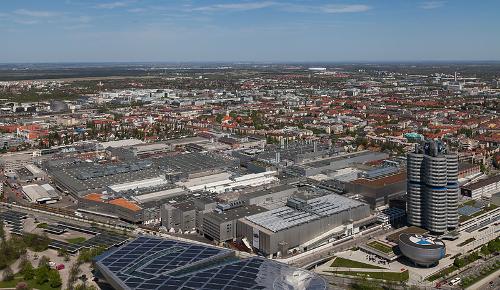 BMW Factory BavariaPhoto: Diego Delso CC 3.0 no changes made
Before the Second World War, the state of Bavaria was known as an economically backward area with a strong agricultural character, but has since developed into one of the most developed federal states in Germany in terms of industry and services. The share of agricultural activities in GDP, which amounted to 522 billion euros in 2014, is now less than 2%.

The major driving force behind the Bavarian economy is of course the state capital Munich, with many high-tech companies in the fields of electrical engineering, IT, space and aviation, but also the financial services sector is important with insurance companies and banks, not to mention Munich as stock exchange city, shopping city, TV and film city. The head offices of BMW, Siemens and the German head offices of international multinationals such as Apple, Microsoft and McDonald's are located in Munich.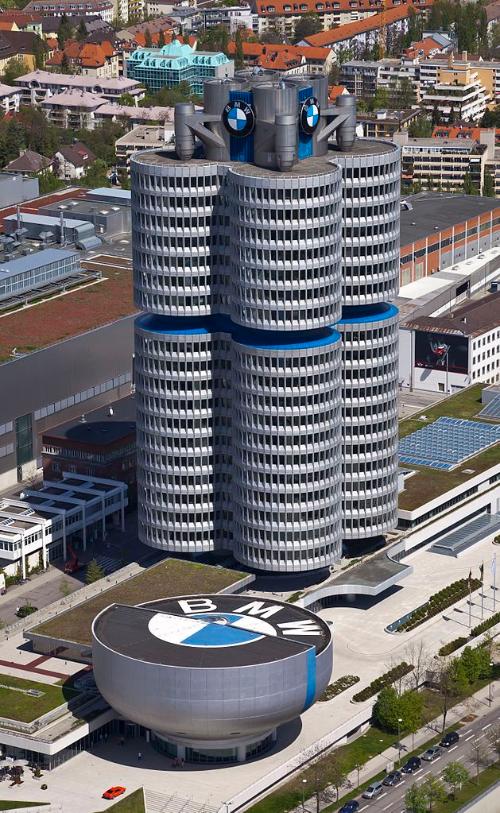 Headquarters and BMW Museum in Munich, BavariaPhoto: Diego Delso CC 3.0 Unported no changes made
Finally, all major media outlets are also located in Munich, including the headquarters of more than 300 newspaper and book publishers, and millions of tourists and other visitors come to Bavaria's state capital every year. In 2014, 13.4 million overnight stays were booked in Munich, 4.3% more than in 2013 and already for the twelfth year in a row, a plus could be booked. Most guests came from the German-speaking countries Germany, Austria and Switzerland, but the number of international guests from much further afield also rose sharply to almost 50% of the total. Visitors from the Arabian Gulf states, Brazil and China in particular increased sharply. However, most foreign guests continue to come from the United States. Bavaria, with approx. 1150 museums, is the richest state in Germany and one of the most museums in Europe.

Regarding the number of tourists / visitors to Bavaria, this has also increased for the third year. Bavaria had 85.2 million overnight stays in 2014, 1.3% more than in 2013, making it the German state with the most overnight stays.
Bavaria has a large number of industrial cities, including Ingolstadt, Regensburg, Munich, Rosenheim, Memmingen, Kaufbeuren, Waldkraiburg and Traunstein. Industry is the engine of the Bavarian economy with approx. 7,000 large and small companies and approx. 1.2 million employees.

There are not many raw materials to be found in the soil of Bavaria, but salt played a major role in the Bavarian economy for a long time with salt extraction in places such as Burghausen, Mühldorf am Inn, Tittmoning, Traunstein, Wasserburg am Inn. Munich and Rosenheim. However, not much remains of that flourishing salt industry, only the Salzbergwerk Berchtesgaden salt mine is still in continuous operation, and has been in operation since 1517. Every year, 850,000 m3 of brine is extracted. It has also been turned into a tourist attraction with around 330,000 visitors annually.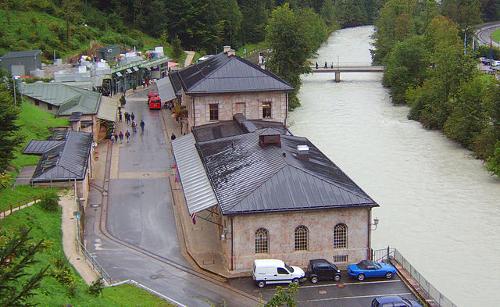 Salzbergwerk Berchtesgaden, Bavaria's only salt minePhoto: Nize | Nicolai Schäfer CC 3.0 Unported no changes
In Southern Bavaria, the wood industry still plays an important role, especially as a fuel, building material, in woodcarving, the furniture industry, the catering industry, but also in small industries such as the violin making industry. Mittenwald, 100 km south of Munich, is the absolute center of the latter economic activity. Mittenwald is the center of the German stringed instrument industry, especially violin making. Mittenwald can proudly look back on a more than 300-year-old tradition and still counts about 10 independent violin makers, all successors of the first violin maker Matthias Klotz (1653-1743), who learned the trade from the violin bower Railich from Padua, Italy. For 150 years, a training course has even been established in Mittenwald, the Staatliche Fachschule, where dozens of students learn to make violins and other string instruments (zither, lute, cello) every year.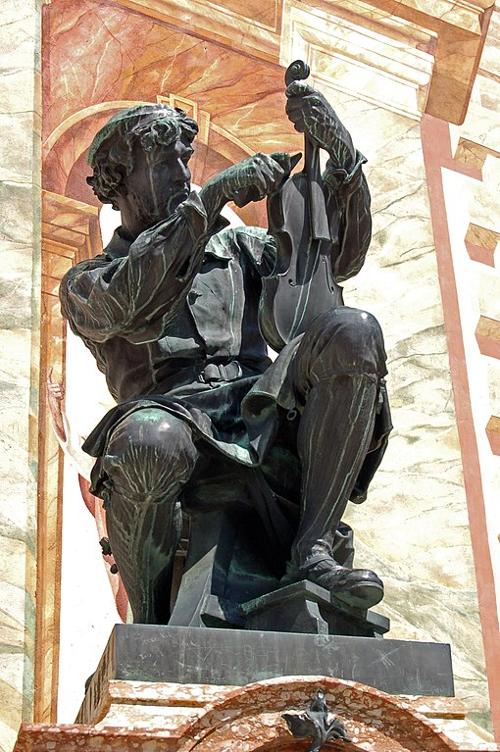 Statue Mathias Klotz Mittenwal BavariaPhoto: Pixelteufel CC 2.0 Unportedno changes made
In terms of the agricultural sector, Bavaria is also the number one in Germany with almost 30% of all farms and agricultural land in its territory. A lot of grain and potatoes are grown in the Alpine foreland; Northern Bavaria is the area for cabbage, potatoes and many cereals; the area around Straubing in Eastern Bavaria has been classified as the granary of Germany.
The Hallertau region to the south of Ingolstad is, next to the sugar beet area, best known as the center for hop cultivation. Hops are a very important raw material for the production of beer and the Hallertau region is known as the largest connected hop field in the world with more than 15,000 ha and more than 3000 companies and businesses involved in one way or another with production and processing. of hops. The hops are exported to dozens of countries, especially the United States.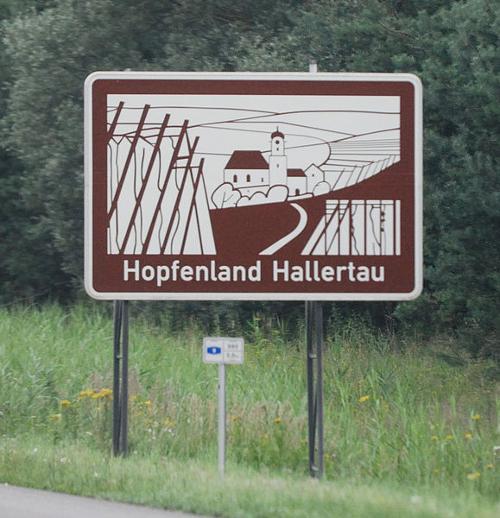 Hallertau, hop capital of the worldPhoto: Jochen Teufel CC 3.0 Unported no changes made
The mountain valleys and the Alpine foreland are the domain of beef cattle; the Bavarian Alps that of dairy cows. Many dairy products, including cheese, come from Southern Bavaria. Wine is mainly produced in Franconia, but Bavaria only plays a relatively minor importance in Germany as a wine country.

The villages of Zwiesel and Fauenau in the Bayerischer Wald are still production centers for glassblowing.
---
Sources
BBC - Country Profiles

CIA - World Factbook

Di Duca, Marc / Munich, Bavaria & the Black Forest
Lonely Planet

Egert-Romanowska, Joanna / Duitsland
Van Reemst

Meyer, Marion / Beieren
ANWB

Oberbayern : bayerisches Alpenvorland
Baedeker

Wikipedia


Last updated October 2023
Copyright: Team
The World of Info