AFGHANISTAN
Vacations and Sightseeing

Basic information
Official language
Dari, Pashto
Capital
Kabul
Area
652.230 km²
Population
39,835,428 (2021)
Currency
Afghani (ALL)
Web
.af
Code.
AFG
Tel.
+93

Cities in AFGHANISTAN
Vacations and Sightseeing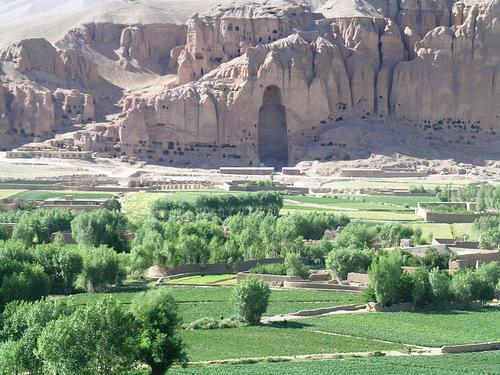 Destroyed Buddha StatuePhoto: Tracy Hunter CC 2.0 Unported no changes made
Afghanistan is still one of the least obvious holiday destinations at the moment and travel outside of the cities is strongly discouraged at this point. It is a country that has suffered from nearly three decades of wars, which can still cause major problems. It is therefore important and sometimes vital to collect as recent as possible information on the situation in various parts of the country.
It is also a fact that Afghanistan is one of the most mining 'rich' countries in the world; at least 640,000 mines are believed to have been laid since 1979. Between 1988 and 2013, the Hazardous Area Life Support Organization (HALO) defused 766,908 mines, 225,908 mines placed and 541,000 mines in ammunition stores. Yet while Afghanistan can turn out to be an unstable and hostile environment at any time, it is also a country of incredible cultural and natural treasures.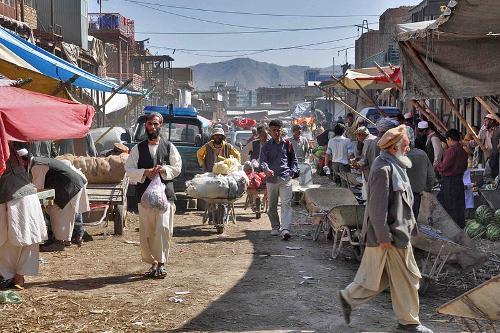 Street scene in Kabul, AfghanistanPhoto: Scott Clarkson CC 3.0 no changes made
The capital Kabul is buzzing with activity again, and Mazar-e-Sharif in northeastern Afghanistan is home to the country's most sacred site, Samangan (Aibak), home to caves and shrines of Takht-a Rostam, a Buddhist gem. The pointless destruction of Bamiyan's gigantic Buddhist statues remains criminal, but even the remains, set in a serene valley, remain an inspiring experience for many visitors.
Despite thorough preparation and ears and eyes open, traveling in Afghanistan as a tourist is almost impossible at the moment. In the post-Taliban period, there is again investment in the country and it also becomes a bit 'easier' to travel around and find shelter. Traveling in Afghanistan in a calm and safe environment is a fascinating experience, and once you have been to Afghanistan you usually want to return.
---
Sources
CIA World Factbook

BBC - Country Profiles

Elmar Landeninformatie
Clammer, Paul / Afghanistan
Lonely Planet
Last updated May 2023
Copyright: Team
The World of Info