POLAND
Plants and Animals


Cities in POLAND
Plants and Animals
Plants
The current, typically Central European vegetation dates almost entirely after the last Ice Age and in wetlands and in the mountains you can still find remnants of the tundra flora, such as the dwarf birch, from the intermediate periods.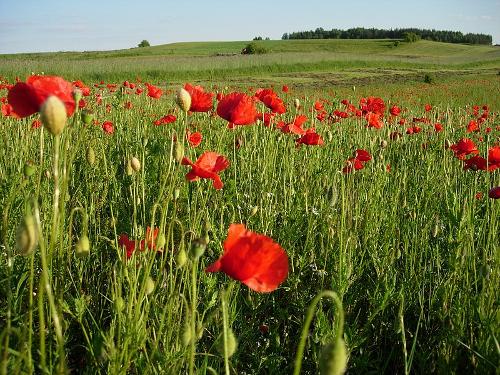 The Poppy is the national flower of PolandPhoto: Wilson44691 in the public domain
Due to reclamation since the 13th century and both world wars much forest was lost. There is still forest on about 27% of the territory and the famous Puszcza Bialowieska, on the border with Belarus, is the last remnant of jungles that once covered all of Poland. The least wooded is Województwo in the province of Lódz;the most wooded are Zielona Góra, Koszalin and Rzeszów. About 80% of the state forests is coniferous forest (mainly Scots pine and larch); the remainder is deciduous forest (mainly oak, beech, alder, linden and birch). Indigenous species include the Polish larch and the Ojców birch.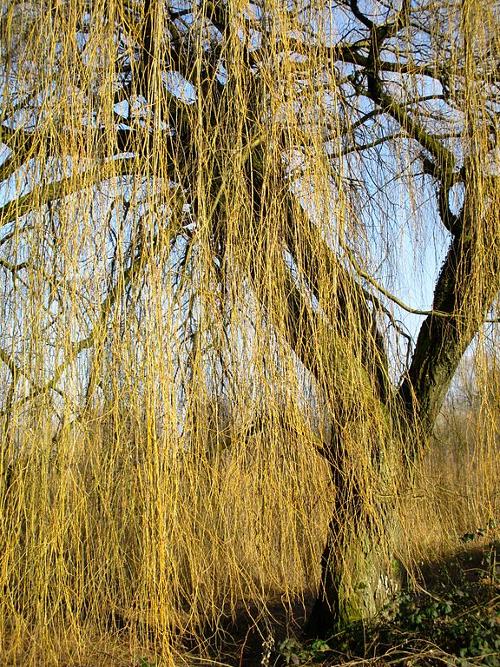 Weeping willow, national tree of PolandPhoto: Romy52 in the public domain
The swamps and heathlands are very varied botanically with 600 species of moss and 1500 species of mushrooms.
The national flower of Poland is the poppy, national trees are the white alder and the weeping willow.
Animals
The animal world is also Central European in character with a number of northern elements such as the moose, while Eastern European elements such as the flat-dwelling silt and soeslik (kind of ground squirrel) reach their western border here. The siezel is a close relative of the squirrel, but with a very different way of life. It lives in burrows and underground and the characteristic features of the squirrel, long ears and a bushy tail, are missing. The forest of Bialowieska on the border of Poland and Belarus is world famous for its free-roaming wisents, the largest European mammals.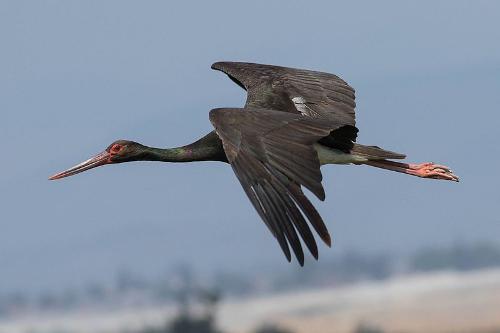 Black Stork, PolandPhoto: MinoZig CC 4.0 no changes made
The vast Masurian lakes, but also parts of Pomerania and Wielkopolska are very important as a breeding and stopping place of waterfowl, including a large number of breeding mute swans;crane, cormorant and black stork are also breeding birds. Wild geese, mallard ducks, gray herons, ravens and ospreys can also be found here. Mazoeri is the breeding area of the white stork. In the Tatra Mountains on the border with Czech Republic and Slovakia there is a national park that extends over both countries with the largest known breed of chamois, brown bears, wild boars, wolves, lynx and wild cats;the alpine marmot is also found here.
Possums, hamsters, squirrels, dormice, deer and roe deer come from southern and eastern Europe.
The rivers and lakes of Poland are home to 55 species of fish including pike, perch, bream, mullet, trout, salmon, whitefish, eel and carp.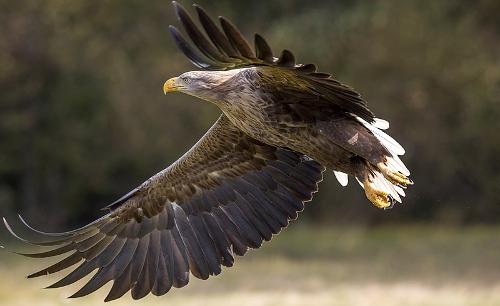 White Eagle, national bird of PolandPhoto: Andreas Weith CC 4.0 no changes made
Poland's national 'bird' is the white eagle. The black stork is considered an unrecognized national symbol.
---
Sources
Dydynski, K. / Poland
Lonely Planet
Hus, M. / Polen
ANWB media,
Wijnands, S. / Polen
Gottmer,
CIA - World Factbook
BBC - Country Profiles
Last updated November 2023
Copyright: Team
The World of Info