ICELAND
Vacations and Sightseeing

Basic information
Official language
Icelandic
Capital
Reykjavik
Area
103.000 km²
Population
344,957 (2021)
Currency
Icelandic króna (ISK)
Web
.is
Code.
ISL
Tel.
+354

Cities in ICELAND
Vacations and Sightseeing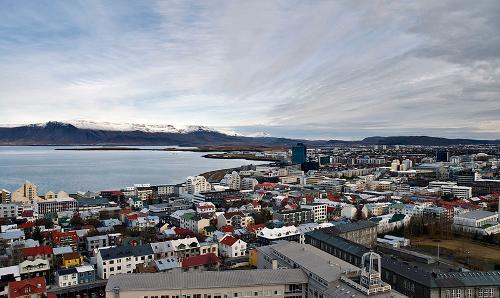 Reykjavik, IcelandPhoto: Berit CC 2.0 Generic no changes made
The main tourist city in Iceland is the capital Reykjavik. That is the most northerly capital in the world. Named after a renowned Icelandic poet and clergyman, the Hallgrímskirkja in Reykjavik is Iceland's largest church. This imposing white church, which is also situated on a hill, can be seen from all over the city. The church was designed by Guðjon Samúelsson. The construction of the church started in 1945 and the Hallgrímskirkja was not finished until 40 years later. The church has a fairytale appearance both inside and out. And we're not even talking about the phenomenal view from the 73 meter high tower!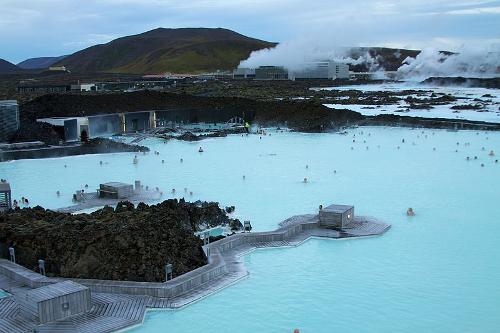 Blue Lagoon, IcelandPhoto: McKay Savage CC 2.0 Generic no changes made
Another unforgettable part of Reykjavik is the Blue Lagoon. It is a pool heated by the heat sources that Ingólfur Arnarson saw when he first met the city. You can swim here in the middle of a unique, wild lava landscape. The water is on average 37 degrees and has a beneficial effect on the body. Read more about Reykjavik.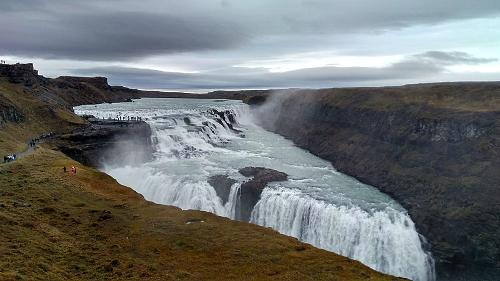 Gullfoss Waterfalls in IcelandPhoto: Sikeri CC 2.0 Generic no changes made
Other tourist attractions in Iceland are the geysers and Gullfoss waterfalls. Ecotourism is on the rise, there are many possibilities in Iceland from whale watching to extensive hikes in the mountains.
---
Sources
Blijderveen, W. van / IJsland
Gottmer
Encarta Encyclopedie
Jansen, A. / Reishandboek IJsland
Elmar

CIA - World Factbook

BBC - Country Profiles
Last updated November 2023
Copyright: Team
The World of Info