ICELAND
Plants and Animals


Cities in ICELAND
Plants and Animals
Plants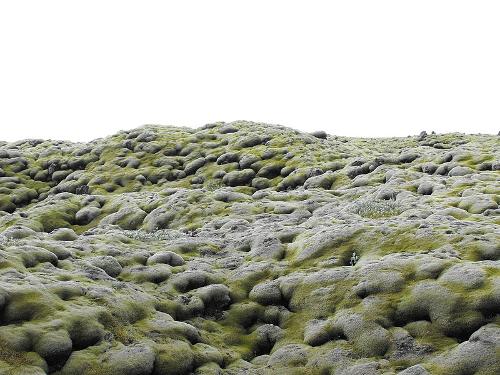 Moss, IcelandPhoto: Diego_cue CC 3.0 Unported no changes made
When the first inhabitants settled on Iceland, large parts (20%) of Iceland were forested. What is immediately striking is the almost complete lack of forests in Iceland due to, among other things, the felling of trees and grazing by sheep. In order to combat further deforestation and erosion, new forest plantations have been started in various places. Mosses and lichens are very common in Iceland. The red Icelandic moss is one of the best-known types of lichen.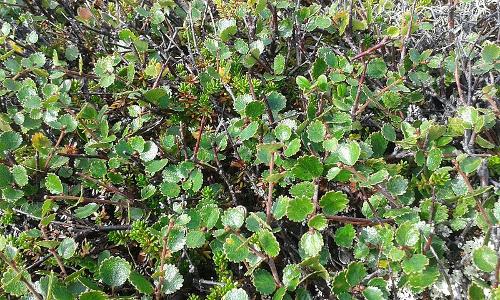 Dwarf birch, IcelandPhoto: Foledman CC 4.0 International no changes made
Taller plants are also found in Iceland, but no more than about 500 species. The most common plants are various low-growing shrubs such as heather, willow and dwarf birch.
Animals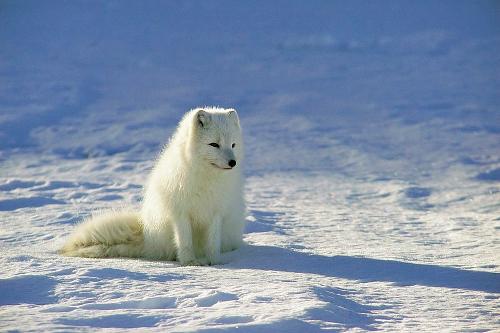 Arctic fox, IcelandPhoto: Jonatan Pie in the public domain
The animal world is not very rich in species due to its northern location and the fact that the animal world is not that old (Iceland is less than 20 million years old! Reptiles, amphibians and butterflies do not occurr, wasps and hornets also do not occur. Almost all land mammals have been introduced on purpose or accidentally. Only the arctic fox has always been present. Minks have been imported for their fur. However, they have escaped extensively and are now common in the wild. Large herds of reindeer are found in the east.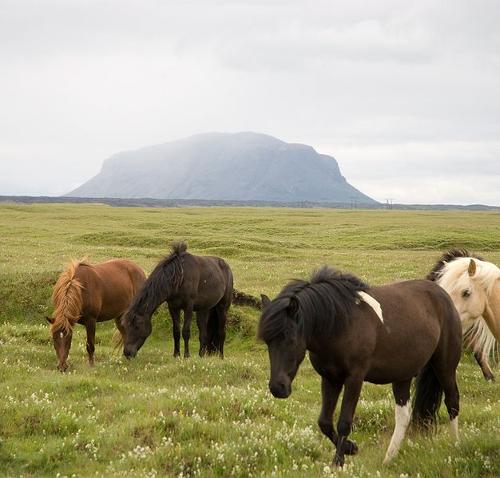 Icelandic PoniesPhoto:Thomas Quine CC 2.0 Generic no changes made
Of great value to the Icelandic people are the Icelandic pony and the Icelandic sheep, the horse as a means of transport and the sheep for its meat and fur. Without these animals, Iceland would have been uninhabited. In the waters around Iceland there are two more types of seals and dolphins and whales are also regularly seen.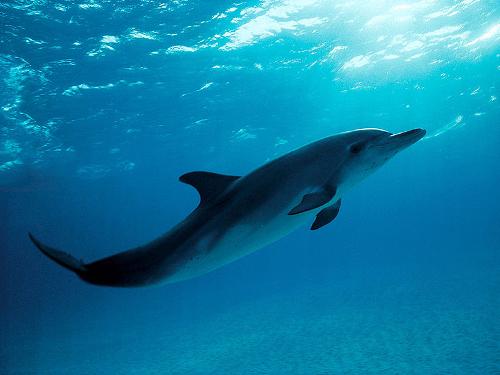 Dolphin, IcelandPhoto: Sheilapic76 CC 2.0 Generic no changes made
There are about 300 bird species in Iceland, most of which are migratory birds. The number of breeding birds is only about 70, mainly duck species and shorebirds. The 6,000 km long coast with many cliffs, rocks and islands is of course excellent for making nests. The rocky island of Eldey is one of the bird sanctuaries and was the last nesting place of the now extinct giant auk. Two birds of prey, the gyr falcon and the white-tailed eagle are less and less common and are therefore protected animals. The most common birds are sea, water and wading birds, such as different species of ducks and geese, the puffin, oystercatchers and guillemots. Because there are few trees in Iceland, there are few songbirds to be found.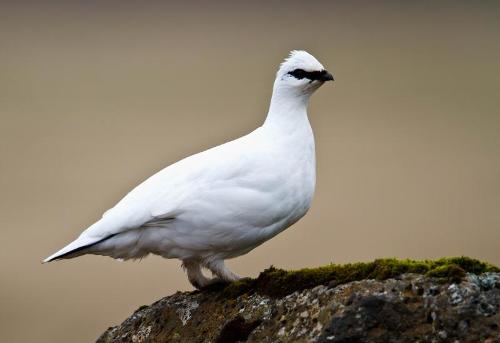 Alpine ptarmigan, IcelandPhoto: Ómar Runólfsson CC 2.0 Generic no changes made
Native birds include the wren, snow bunting and raven. The only species of fowl in Iceland is the alpine snow grouse.
Salmon and trout make Iceland an Eldorado for anglers. Iceland's rivers teem with salmon, and trout is common in lakes and streams. In the waters around Iceland there are about 150 different fish species such as cod, coalfish, halibut and herring.
---
Sources
Blijderveen, W. van / IJsland
Gottmer
Encarta Encyclopedie
Jansen, A. / Reishandboek IJsland
Elmar

CIA - World Factbook

BBC - Country Profiles
Last updated April 2023
Copyright: Team
The World of Info