ECUADOR
Vacations and Sightseeing

Basic information
Official language
Spanish
Capital
Quito
Area
283.561 km²
Population
18,105,578 (2021)
Currency
US dollar (USD)
Web
.ec
Code.
ECU
Tel.
+593

Cities in ECUADOR
Popular destinations ECUADOR
Vacations and Sightseeing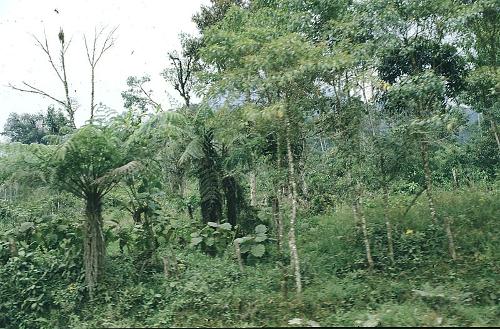 Pristine rainforest in EcuadorPhoto:Hubertl CC 3.0 Unported no changes made
Tourism is an important economic activity. The landscapes of the Andes, the Native American population, the beaches, the rainforest and the Galápagos Islands are major tourist attractions. The average growth in the number of tourists is currently around 10% per year. In 1995 it was decided to set the number of visitors per year at a maximum of 75,000. The islands are currently visited by 50,000 to 60,000 tourists a year, three quarters of which are from abroad and one quarter from Ecuador itself.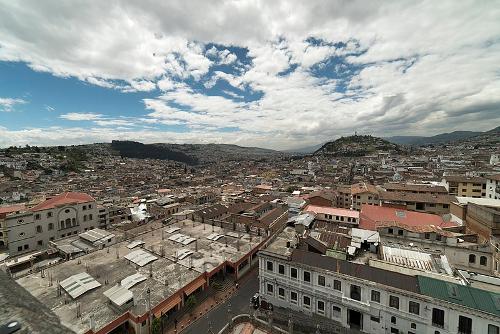 Quito, EcuadorPhoto: Michael Shade in the public domain
Quito is the capital of Ecuador. It was the first city to be designated a UNESCO World Heritage Site in 1978. People can feel the heartbeat of Eucador when they visit Quito. The old important city has many historical artifacts. has a large collection on the art, history and culture of Ecuador. High over old Quito stands the colossal 45m-high Virgin of Quito on Panecillo Hill. The virgin is depicted with a snake at her feet. She is both the patron saint and the emblem of the city. Enjoy the view of the city from the promenade or climb to the top of the viewing platform. In the perfectly preserved colonial center of Quito, market stalls with hand-woven Panama hats line steep, narrow streets. Admire the beautiful details of these hats, the perfect souvenir from your vacation in Quito. The best Panama hats can be found at Homero Ortega & Hijos in the New City or opt for fair-trade wooden bowls and woven mats at the Sinchi Sacha Foundation in the Old City. The La Mariscal district is the best place for old crafts. You will find Lama wool carpets and jewelery and ethnic art. Read more on the Quito page of TheWorldOfInfo.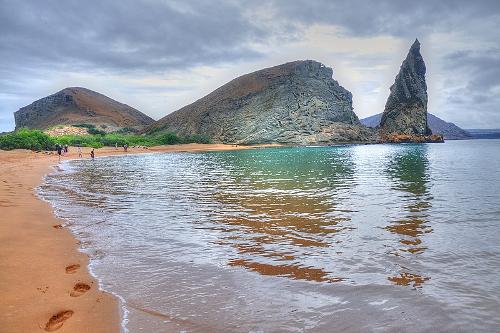 Galapagos Islands, EcuadorPhoto:Bhasker Thodla CC3.0 Unported no changes made
Many travel agencies organize trips to the Galapagos Islands. The Galapagos Islands are world famous for its wildlife (penguins, many beautiful birds, reptiles, turtles, sea lions, dolphins etc.). Darwin was already fascinated by the animals of the Galapagos Islands and did research here. A trip to the Galapagos is not cheap, count on about 1000 dollars for a four day trip.
---
Sources
Ecuador
Cambium
Luft, A. / Reishandboek Ecuador en de Galápagoseilanden
Elmar,
Rachowiecki, R. / Ecuador & the Galápagos islands
Lonely Planet
Renterghem, O. van / Ecuador : mensen, politiek, economie, cultuur
Koninklijk Instituut voor de Tropen/Novib
Vries, W. de / Ecuador, Galápagos
Gottmer

CIA - World Factbook

BBC - Country Profiles
Last updated November 2023
Copyright: Team
The World of Info