BRUNEI
History


History
Brunei has been a sultanate for more than 600 years. Initially, the sultanate covered the entire island of Borneo as well as a number of islands that are now part of the Philippines. This changed at the beginning of the 19th century with the region being reduced to the northwestern coastal strip. In 1841, the Sultan gave up Sarawak to a British colonial adventurer as a reward for his help in quelling a rebellion. In 1846, the coal-rich island of Labuan passed into British hands. A year later the first treaty ties were established between the sultanate and Great Britain. The result was the takeover of present-day Sabah by the then British North Borneo Company in 1877. Brunei was recognized as an Independent Protected State in 1888, after which the Sultan accepted the supervision of a British resident in 1906.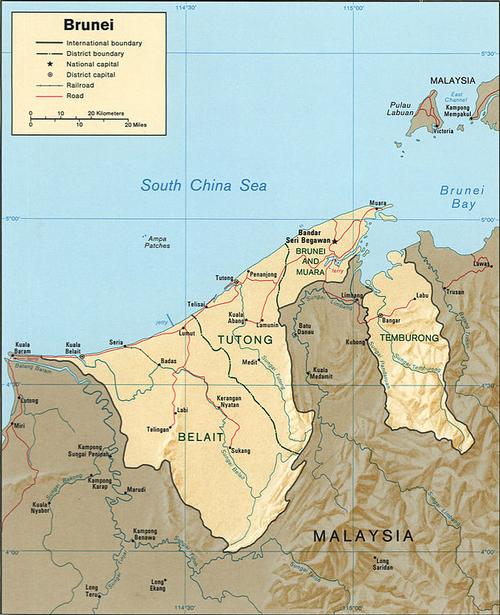 Brunei MapPhoto: Public domain
Japan occupied Brunei from December 1941 to August 1945. From 1959, British control was in the hands of a High Commissioner. The 1962 uprising, carried by the Malays, was brought to an end by British interference. The uprising was actually against Brunei's plans to join the Malaysian Federation, which it abandoned in 1963. In 1978 it was decided that the protectorate treaty between Brunei and Great Britain would end in 1983. Brunei gained independence on January 1, 1984.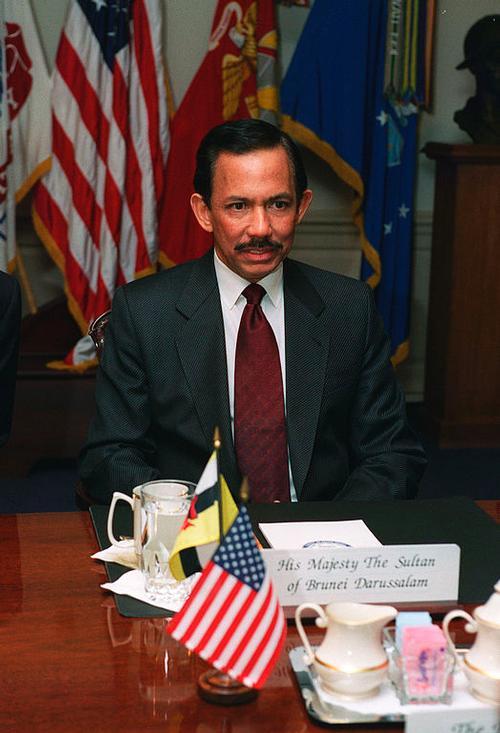 Sultan Hassanal Bolkiah BruneiPhoto: Public domain
Sultan Sultan Hassanal Bolkiah reinstates parliament 20 years after it was banned. In May 2005 there will be a change within the cabinet in favor of young people and people from the public sector. In November 2007, the former Finance Minister and brother of the Sultan Prince Jefri Bolkiah loses the appeal to the Brunei High Court. There is large-scale fraud. In June 2008 a British judge issued an arrest warrant against Jefri Bolkiah for failing to show up at a hearing on the missing state funds. In December 2010, Brunei and Malaysia resolve a border dispute and jointly operate two oil fields. In October, the Sultan announced that punishments would be imposed on an Islamic basis. In April 2014, the Sultan introduced Islamic criminal law. Brunei signs the Paris climate agreements in September 2016.
In 2017, Brunei celebrated the 50th anniversary of the Sultan Hassanal Bolkiha's accession to the throne.
On 3 April 2019 the Islamic Penal Code Order (2013) was fully implemented. The code prescribes death by stoning for adultery and gay sex in certain circumstances. In the wake of international condemnation, the Sultan said that a moratorium on carrying out the death penalty would be applied as it had been for more than two decades in common law cases.
---
Sources
Dijck, Robert van den / Maleisië, Singapore en Brunei
Elmar
Malaysia, Singapore & Brunei
Lonely Planet
The rough guide to Southeast Asia on a budget
Rough Guides
Southeast Asia on a shoestring
Lonely Planet

CIA - World Factbook

BBC - Country Profiles
Last updated November 2023
Copyright: Team
The World of Info