BRUNEI
Vacations and Sightseeing

Basic information
Official language
Malay
Capital
Bandar Seri Begawan
Area
5.765 km²
Population
441,532 (2021)
Currency
Brunei dollar (BND)
Web
.bn
Code.
BRN
Tel.
+673

Vacations and Sightseeing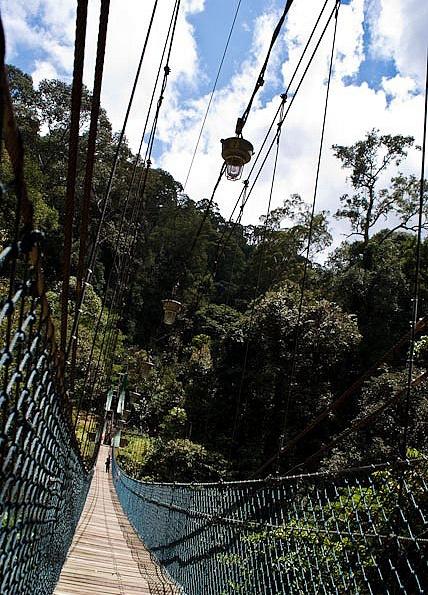 Brunei Ulu Temburong National ParkPhoto: SomeBal CC 2.0 Generic no changes made
The mini-state of Brunei, located on Borneo, is a must for nature lovers. Three quarters of the sultanate is covered with rainforest, home to an exuberant plant and animal world, and the white sandy beaches are also a crowd puller for snorkelling and diving. The remote Ulu Temburong National Park is made up of rainforest and is best explored by boat, and Tasek Merimbun Heritage Park has a black water lake.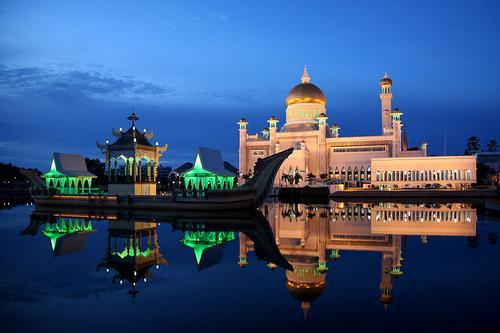 Bandar Seri Begawan BruneiPhoto: Sam Garza CC 2.0 Generic no changes made
In the capital Bandar Seri Begawan you can find one of the most beautiful mosques in Southeast Asia, the Sultan Omar Ali Daifuddin Mosque (1958), built in classical Islamic style, named after the 28th sultan of Brunei and including a Venetian mosaic of more over 3.5 million pieces, a gold-covered 52-meter-high main dome, Italian marble and crystal chandeliers. Behind the mosque is a stone ship in the water, a replica of a 16th century royal barque; a little further on are the Kota Batu Mausoleum, final resting place of Brunei's greatest sultan, Bolkiah, and the Royal Mausoleum, where several sultans lie. The Jame Asr Hassanil Bokaih Mosque (1992), Brunei's largest mosque, is also well worth a visit with its 29 golden domes.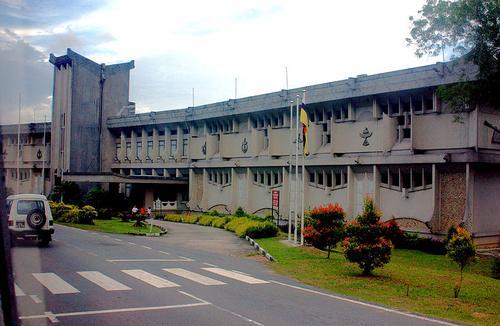 Brunei MuseumPhoto: JERRYE AND ROY KLOTZ MD CC 3.0 Unported no changes made
The Brunei Museum has exhibitions on Islamic art and on oil and gas extraction, on which Brunei mainly depends economically, but also the culture, people and history of Brunei. The Royal Regalia Museum is entirely dedicated to the current sultan of Brunei, but also to previous sultans; exhibited include gifts from foreign dignitaries. The Malay Technology Museum is dedicated to indigenous technologies and local culture.
The Royal Ceremonial Hall, where many royal ceremonies are held, can only be visited with special permission. Sultan Hassanal Bolkiah's palace, Istana Nurul Iman, the largest residential palace worldwide (including 1,788 rooms and 257 toilets), is open to the population and tourists at the end of Ramadan. In the Tamu Tutong Kampong Serambagun market, indigenous tribes sell their products.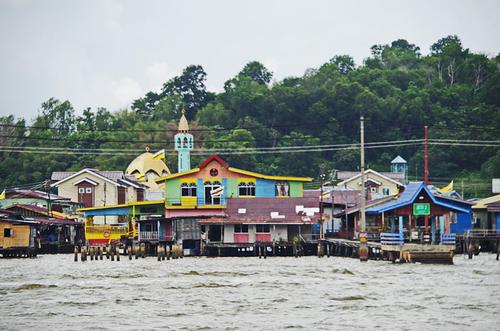 Kampong Ayer BruneiPhoto: Balou46 CC 3.0 Unported no changes made
One of the highlights of a Brunei vacation is a visit to the Kampong Ayer water district, Brunei's first settlement, half of which stands on stilt houses in the waters of the Brunei River. And not just homes, but also shops, schools, mosques, fire brigade and a hospital (approx. 30,000 inhabitants). The district consists of 28 villages that are connected to each other by kilometers of walkways.
Various sights
-Bangar: accessible via a spectacular speedboat ride; overnight in Iban-longhouse
-Jalan Labi: Forestry Museum (museum, walking routes, insect collection)
-Kuala Balai: oldest place region
-Muara: Pantai Muara, Pantai Serasa, Pantai Meragang (beaches)
-Pekan Tutong: Istana Pantai (palace); Pantai Tutong (beach)
-Peradayan Forest Reserve: beautiful views of the rainforests
-Pulau Ranggu: island in river with colony of proboscis monkeys
-Sekoloh: Malay / Murut village, where one can stay among the traditional Bruneians
-Seria: Billionth Barrel Monument (in honor of the trillionth oil barrel)
-Taman Persiaran Damuan: small park with a good view of the palace of the Sultan, Istana Nurul Iman
---
Sources
Dijck, Robert van den / Maleisië, Singapore en Brunei
Elmar
Malaysia, Singapore & Brunei
Lonely Planet
The rough guide to Southeast Asia on a budget
Rough Guides
Southeast Asia on a shoestring
Lonely Planet

CIA - World Factbook

BBC - Country Profiles
Last updated April 2023
Copyright: Team
The World of Info