BELARUS
Religion


Cities in BELARUS
Religion
From the Russian Revolution in 1917 to independence in the late 1980s, Belarus was an atheist country. All religions were banned by the Russians and many church leaders fled abroad. Before 1917 Belarus had 2,466 religious congregations: 1,650 Orthodox, 127 Roman Catholic, 657 Jewish, 32 Protestant and some Muslim communities.
Since independence, religious life has experienced a real revival, especially among the young. It is also a fact that religion and politics are inextricably linked. The religious groups in Belarus therefore have both a religious and a political agenda for Belarus.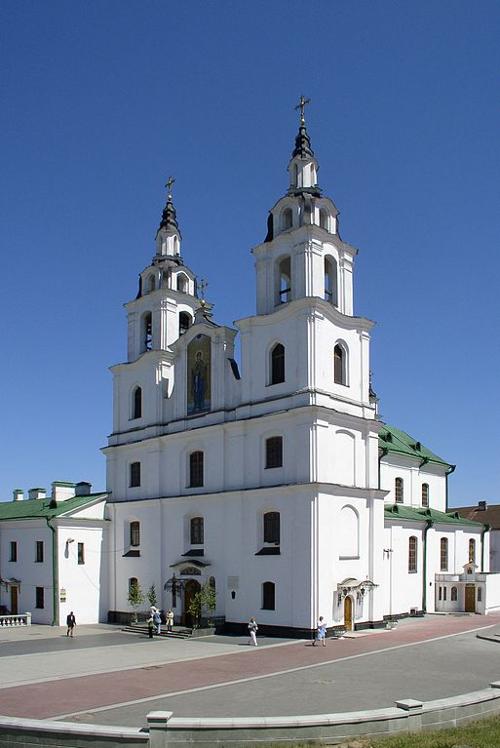 Holy Spirit Cathedral in Minsk, BelarusPhoto: Hanna Zelenko CC 3.0 Unported no changes made
Most Belarusians are Russian Orthodox (80%). In addition, there is a significant minority of Roman Catholics (8%). In 1989, the first Belarusian Catholic bishop, Tadeusz Kondrusiewicz, a Belarusian-born Pole, was installed. There are also some Protestants (of German descent), Muslims (Tatars) and Jews. At the beginning of the 20th century, Belarus still had 704 Jewish synagogues, currently only 15.
Many people have remained atheists. On the border between Roman Catholic and Orthodox Eastern Europe, there is a hybrid of which the faithful recognize the Pope, but adhere to the orthodox rites. This intermediate form, the Uniatic Church, has a few small congregations in Belarus.
The Orthodox Churches are organized as independent institutions on a national basis under an Archbishop, Bishop, Metropolitan, or Patriarch.
Sources
Belarus
Lerner Publications Company
Belarus and Moldova : country studies
Federal Research Division, Library of Congress
Holtbrügge, D. / Weissrussland
Verlag C.H. Beck
Levy, P. / Belarus
Marshall Cavendish
Oost-Europa
The Reader's Digest
Russia & Belarus
Lonely Planet
CIA - World Factbook
BBC - Country Profiles
Last updated February 2023
Copyright: Team
The World of Info