ANDORRA
Vacations and Sightseeing

Basic information
Official language
Catalan
Capital
Andorra la Vella
Area
468 km²
Population
77,355 (2021)
Currency
Euro (de facto) (EUR)
Web
.ad
Code.
AND
Tel.
+376

Cities in ANDORRA
Vacations and Sightseeing
Situated in the heart of the Pyrenees and the highest state of Europe, small Andorra is a land of contrasts. Besides a beautiful nature, it is also a paradise for bargain hunters of mainly duty-free drinks, perfumery and cigarettes. The many billboards promoting their offers mar the landscape, but the approximately 9 million visitors a year, the shopkeepers and the hoteliers will often be a concern. This situation is not only characteristic of the capital Andorra la Vella, but also many villages no longer escape the negative excesses of mass tourism.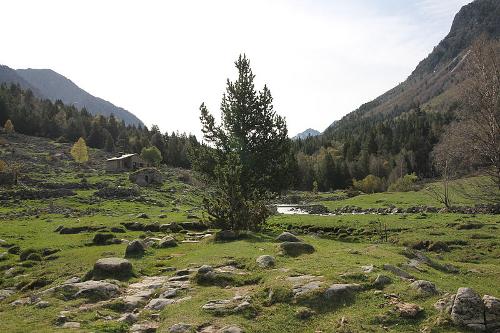 Madria-Perafita-Clalor Valley AndorraPhoto: Ferran Llorens CC 2.0 Generic no changes made
But Andorra remains a beautiful holiday destination with densely wooded valleys, alpine meadows, glacial landscapes and rugged mountains. Since 2004, the Madriu-Perafita-Claror valley has been on the UNESCO World Heritage List. For sports enthusiasts, Andorra is a snow-sure ski destination from December to mid-May (including Pas de la Casa and Soldeu), but hikers and mountaineers also get their money's worth.
Villages like Ransol and Ordino are also very worthwhile to visit and you wouldn't expect a matrioshka (Russian dolls) and a pin museum here high in the Pyrenees. The Rossell Forge shows how iron was forged in Andorra in centuries past. Andorra also has hot springs, Caldea is the largest European hot water amusement park in the mountains.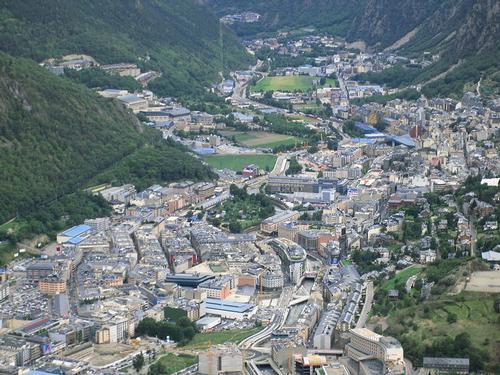 Andorra la VellaPhoto: Gertjan R. CC 3.0 Unported no changes made
Andorra la Vella means Andorra the Old. It is the capital of the mini-state of Andorra. The old picturesque center of Andorra, Barri Antic' is worth visiting. You will find many old stone streets and authentic houses. The icing on the cake is the historic Casa de la Vall parliament building, which means home of the valley. The building dates from 1580 and was initially the home of a prominent family. From 1702 the parliament of Andorra is housed in the building. The building houses a courtroom, among other things, and the Sala del Consell is widely regarded as the cosiest parliamentary chamber in the world. Winter sports enthusiasts will soon fall in love with Andorra la Vella, because from the Andorran capital you can be on the slopes in no time. Nice to alternate with a day in the city. The Grandvalira ski area has a total of 193 kilometers of slopes. By taking the bus and then the gondola, the area can be reached within 15 minutes from Andorra la Vella. Read more on the Andorra la Vella page of TheWorldOfInfo.
Sources
Allemann, F.R. / Catalonië : kunst en cultuur in Barcelona en wijde omgeving
Cantecleer bv
Joosten, T. / Wandelgids Spaanse Pyreneeën : Catalaanse Pyreneeën en Andorra : in 50 wandelingen
Elmar
Maarle, R. van / Pyreneeën
ANWB
Pyreneeën en Andorra
Touring/Lannoo
Zuid-Europa
The Reader's Digest
Zuidwest-Frankrijk : Toulouse, Lourdes, Andorra, Pyreneeën
Lannoo
Wikipedia

CIA - World Factbook

BBC - Country Profiles
Last updated February 2023
Copyright: Team
The World of Info