NEPAL
Vacations and Sightseeing

Basic information
Official language
Nepali
Capital
Kathmandu
Area
147.181 km²
Population
30,081,958 (2021)
Currency
Nepalese rupee (NPR)
Web
,np
Code.
NPL
Tel.
+977

Cities in NEPAL
Vacations and Sightseeing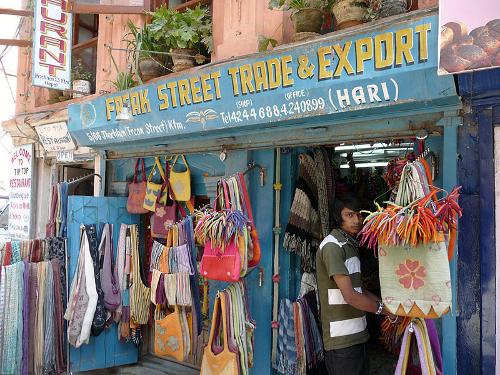 Hippie shop NepalPhoto: Cheryl Marland CC 2.0 Generic no changes made
Tourism is an increasingly important source of income for Nepal. Lovers of both nature and culture will get their money's worth in Nepal. Tourism began to pick up in the 1950s, when the country opened up to foreigners and mountaineers were the first to visit Nepal. The hippies followed in the 1960s. Nowadays the majority of the visitors consists of fanatic hikers (trekking) and other nature and culture lovers.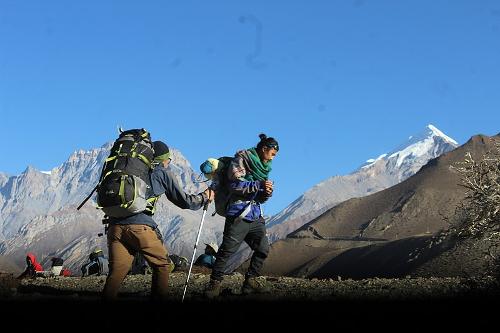 Trekking NepalPhoto: Sajan Shakya24 CC 4.0 International no changes made
However, due to the increasing number of charter flights and scheduled services to Kathmandu, there is a threat of mass tourism. The people of Nepal are attached to their values and norms and fear Western influences. Environmental aspects also play a role. Nepal is facing serious consequences of deforestation, which is why the government officially promotes environmentally friendly tourism.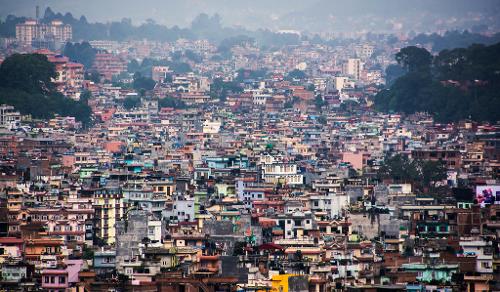 View of Kathmandu, NepalPhoto: Sharada Prasad CS (CC BY 2.0) no changes made
Kathmandu is the capital and largest city in Nepal. Tourists can see Kathmandu on foot, but they can also use public buses for longer trips, or rent a rickshaw in the tourist center of Thamel. There are famous landmarks in Kathmandu that tourists should not miss. The Kathmandu Swayambhu is a large stupa (Buddhist temple) highly revered in Nepal, and one of the most sacred Buddhist sites in the country. The Stupa offers a great view of the city. Pashupatinath is an important Hindu temple for Shiva in the form of Lord of Animals. You see monkeys and a sacred cave. Morning is a great time to go. In the Garden of Dreams you can relax, it is a beautiful and quiet walled garden close to Thamal and the former Royal Palace. Read more about Kathmandu.
---
Sources
Encarta Ecyclopedie
Finlay, H / Nepal
Lonely Planet
Nepal
APA

CIA - World Factbook

BBC - Country Profiles
Last updated November 2023
Copyright: Team
The World of Info