MOLDOVA
Geography and Landscape

Basic information
Official language
Moldovian
Capital
Chisinau
Area
33.851 km²
Population
4,017,958 (2021)
Currency
Moldovan leu (MDL)
Web
.md
Code.
MDA
Tel.
+373

Cities in MOLDOVA
Geography and Landscape
Geography
Moldova (officially: Republika Moldova) is a republic in Eastern Europe and has a total area of 33,700 km2, making it the second smallest former Soviet republic. Moldova is bordered to the north, east and south by Ukraine (939 km) and to the west by Romania (450 km). The western border with Romania is formed by the Proet River, the eastern border by the Dniester River.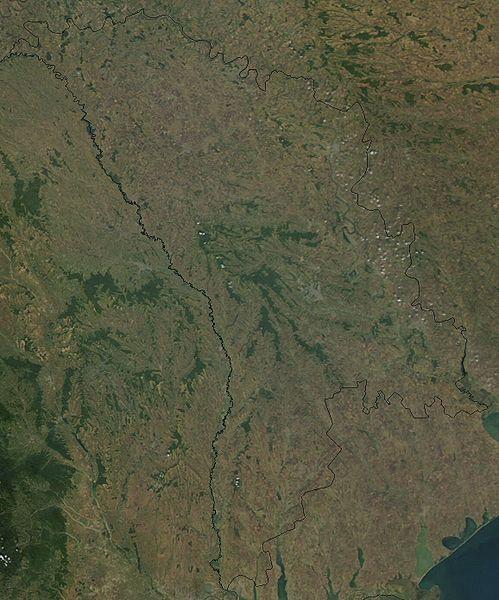 Moldova Satellite PhotoPhoto:Public domain
Landscape
The relief is mainly determined by the presence of funnel-shaped or bowl-shaped depressions caused by the dissolution of limestone (dolines) and by more or less deeply incised river valleys. The highest are the Central Moldovan hills, the Kodren, with Dealul Balanesti as its highest peak at 429 metres.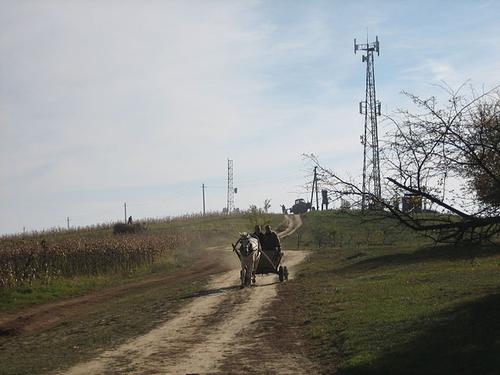 Dealul Balanesti, highest hill in MoldovaPhoto:Joerggo CC 4.0 International no changes made
The northern and central parts belong to the forest steppe zone, and the southern part to the steppe zone that has been completely cultivated. The forests in Central Moldova cover about 6% of the total area. About 75% of the Moldovan soil is covered with the very fertile black chernozem.
The main rivers are the Dniestr and the Proet, a tributary of the Danube; in the south, some limans (lagoon-like estuaries perpendicular to the coast) reach from the Black Sea coast to Moldova. The capital of Moldova is Kishinev or Chisinau.
---
Sources
Williams, N. / Romania & Moldova
Lonely Planet
Belarus & Moldova : country studies
Federal Research Division, Library of Congress

CIA - World Factbook

BBC - Country Profiles
Last updated November 2023
Copyright: Team
The World of Info