MAURITIUS

Popular destinations MAURITIUS
Geography and Landscape
Geography
Mauritius (officially Republic of Mauritius and in French: Maurice), formerly Île de France, is an island in the Indian Ocean and belongs to the Maskarene Archipelago. The Maskarene Archipelago also includes the island of Reunion and Rodrigues, which belongs to Mauritius. The St. Brandon Islands and the two Agalega Islands are also Mauritian territories. Just above Mauritius are five more uninhabited islands of which Round Island is the best known. Mauritius is located 855 km east of Madagascar. Mauritius is 1864 km2 in area, Rodrigues is 103 km2. The whole state together with all its territories is 2045 km2.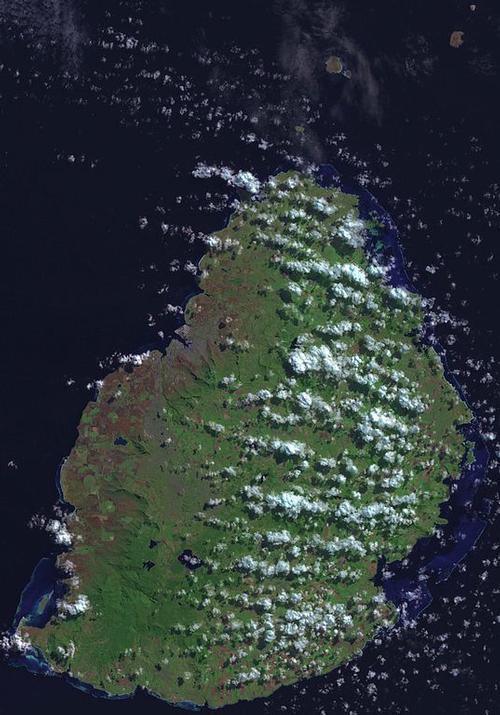 Mauritius Satellite PhotoPhoto: Public domain
Landscape
Mauritius is of volcanic origin and was formed 13 million years ago. The volcanoes on the island have not worked for 200,000 years, although lava was still flowing 10,000 years ago. The volcanic origin of the land can still be seen in the millions of volcanic stones lying on the ground. The central plateau reaches heights of over 600 metres in some places, with the Piton de la Rivière Noire (813 m) as its highest point. The mountains are not so much special in height as in their stark and unusual shapes. You can also see deep ravines with spectacular waterfalls.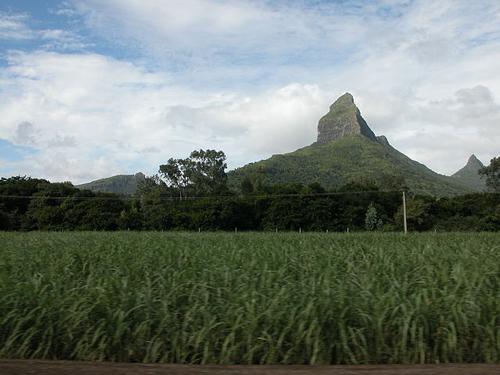 Piton de la Rivière Noire, highest mountain in MauritiusPhoto: Yann Crettaz CC 3.0 Unportedno changes made
Coral reefs lie in front of the strongly articulated coast. These coral reefs protect Mauritius, as it were, against the influences of the sea. In the interior there are a number of large crater lakes. Mauritius has about sixty small rivers. The Grand River South East is the longest with almost 40 km. The Rivière du Poste is 24 km long. In places where the original vegetation still exists, there is tropical jungle.
Sources
Ellis, R. / Mauritius, Rodrigues & Réunion
Bradt
Pahlen, C. von der / Mauritius
Deltas
Singh, S. / Mauritius, Réunion & Seychelles
Lonely Planet
Te gast in Mauritius
Informatie Verre reizen

CIA - World Factbook

BBC - Country Profiles
Last updated February 2023
Copyright: Team
The World of Info